EDUCATION SESSIONS
Canadian Mental Health Association

The following education sessions are free of charge and open to anyone that wishes to attend. They are all being held at Region VII Hospital on the 5th floor in room 5110. Anyone that wishes to attend needs to register with the regional community worker at 773-7561. The sessions will be cancelled if their isn't 10 participants.

Monday October 3, 2005 (6pm-8pm) Depression Awareness
The session helps us recognize the signs and symptoms of depression, the many causes/treatments, as well as when and where to seek help.
Monday October 17, 2005 (6pm-9pm) Anger Management
We will discuss what is anger, what are the stages of uncontrollable anger, how does anger affect our health and the skills needed to manage our anger.
Monday November 7, 2005 (6pm-9pm) Assertiveness
This session will help us learn how to be more assertive, we'll discuss the benefits of assertiveness and the link between assertiveness and self-esteem.
Tuesday November 15, 2005 (9:30am-4pm) Stress Management
The session will help us recognize the signs and symptoms of stress, the difference between positive and negative stress, the stress cycle, the strategies in dealing with stress and the symptoms of burn-out.
Monday November 21, 2005 (6pm-9pm) Self Esteem
This session focuses on why self-esteem is important, the factors that influence our self-esteem and what we can do to increase our self-esteem.
Monday November 28, 2005 (6pm-9pm) Suicide Awareness
Suicide Awareness is a basic information session where we look at who is at risk, what are the warning signs, what can we do to help and where can the person at risk can go for help.

Monday December 5, 2005 (6pm-9pm) Grief
During this session we look at what is grief, what are the stages of the grief process, how we take care of ourselves after a loss and what are the available resources in this community.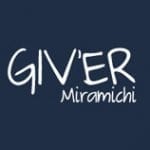 Giv'er Miramichi is about "What's up, what's new, what's happening". We are focused on building people up, supporting one another and celebrating our successes.