WE'RE IN THE RUNNING!!
Miramichi is Hockeyville
The Miramichi Gopit team has passed Stage 1 of the Hockeyville Competition and is going to Stage 2. The Stage 1 application was initiated and entered on behalf of Miramichi by the Rotary Club of Newcastle.
Stage 2 requires a 2 minute video to answer why we should be Hockeyville. They will be shooting a short video clip at Northumberland Square this Saturday April 1st at 10 AM. It could be inside or outside, depending on the weather. We need as many people as possible of all ages to show up in support, wearing their hockey jerseys.
This is NOT an April Fool's joke!
All stages from now on allow voting by the television audience – get your telephones ready. Here's a link to the CBC Kraft Hockeyville web site where you can a printable poster and add a banner to your own web site. http://www.cbchockeyville.ca/community/getinvolved/
Check out this photogallery developed by the Rotary Club of Newcastle and see why Miramichi is Hockeyville! click here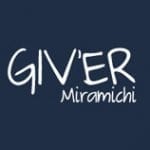 Giv'er Miramichi is about "What's up, what's new, what's happening". We are focused on building people up, supporting one another and celebrating our successes.