The Miramichi is proud to host "Finding the Power to Prosper – Sustainable and Renewable Energy in Atlantic Canada" Delegates and speakers from across Canada will attend this energy workshop at the Rodd Miramichi River Hotel May 11-13, 2006.
The public is invited to an open session entitled "Quit the Whining – Just Do it! Getting Sustainable Projects Going in Canada." The discussion, led by workshop keynote speaker, Ken Church of Natural Resources Canada, will be held at NBCC-Miramichi (Community College) at 80 University Avenue in Lecture Theatre, Room 145 on Friday May 12 at 7:30 P.M.
Mr. Church's address will be followed with a panel of experts from "Finding the Power to Prosper" who will profile their interests in energy and energy technology. The floor will then be opened to the pubic for questions and answers; and general discussion.

For additional information please contact the Miramichi River Environmental Assessment Committee (MREAC) at 778-8591 or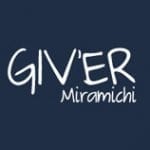 Giv'er Miramichi is about "What's up, what's new, what's happening". We are focused on building people up, supporting one another and celebrating our successes.