Addiction Services Hours Change
Beginning May 1st new visiting hours were implemented in the inpatient addiction services unit. Patients are able to have visitors on Wednesdays from 6-9 p.m. and Sunday from 3-4:30 p.m. and 6-9 p.m. as opposed to seven days a week.
"The new visiting hours are being implemented to improve client safety and restrict distractions resulting in enhanced client outcomes," says Cynthia MacDonald, Director of Miramichi Addiction Services. She says the visitation policy was revised to improve the health and safety of both clients and staff. Client and staff safety is a priority for the inpatient addictions unit.
"We believe that families and support persons have a very important role in the client's recovery." She says this new policy balances the benefits of family centred care with assuring the best recovery outcomes for clients.
Visitors will also be restricted to clients during the first 48 hours of admission. "Upon admission, clients will advise staff of the names of appropriate visitors and this information will be placed in their chart."
"Adults permitted to visit will be notified by telephone and will be required to show a photo ID card upon entering the inpatient unit." She says visitors will sign a form to enter and exit the unit. Any parcels will be provided to the staff for assessment of safety risk. "Staff has the right to restrict any visitor access to the unit when there is a question of risk for safety and security. Clients will be informed of any such restrictions."
Other visitation guidelines on the inpatient unit include the limitation of two visitors at a time, no visitation outdoors, and only children of clients will be permitted to visit under supervision in the client's room.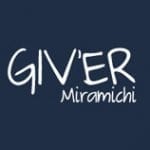 Giv'er Miramichi is about "What's up, what's new, what's happening". We are focused on building people up, supporting one another and celebrating our successes.