Sandra Phinney Freelance Writing Workshop This Weekend
"If you've ever thought about writing nonfiction stories for publication—and getting paid for it—an upcoming workshop may be just the thing you need," says freelance writer, Sandra Phinney. She adds that thousands of periodicals, trade journals, newspapers, catalogues and promotional materials are published in Canada on a daily basis. Although some publications have writers on staff, many magazines and companies contract writing services and assign stories to freelance writers.
Phinney is delivering a workshop titled Writing for Pleasure and Profit in Miramichi, Saturday, May 27, from 9:30 a.m. to 4:30 p.m. at the NBCC. A prolific writer, Phinney has penned hundreds of stories for over 50 publications in Canada and the US and has a number of corporate clients. She also does research and screenwriting for video productions and has two published books.
Phinney loves the challenge and diversity of freelancing. In any given week she can be writing a travel story about a trip to West Africa, developing a script for a training video, interviewing someone in the US about growing orchids, or doing research about elephants for her third book. Phinney says, "There are never two days alike. Every day has a good dose of delightful surprises."
Jodi DeLong, Atlantic Regional Director, Professional Writers Association of Canada says: "There's no denying that freelance writing is challenging in Atlantic Canada, but it can be very rewarding. Sandra Phinney is an exquisite writer whose enthusiasm for freelancing is contagious and inspiring to anyone who listens to her teach or reads her work. Having Phinney offer a workshop in Miramichi is a terrific opportunity for budding and experienced freelancers alike."
The focus of the workshop is on setting up a freelance business with an emphasis on writing for magazines. The workshop will cover topics like the importance of researching your markets, how to write winning queries, and tips for taking decent photos to accompany your articles. Phinney adds, "Participants will leave with a bagfull of information and tools that will put them on the freelance track."
To register or get more information, contact Judy Bowman, at 506 773-4733.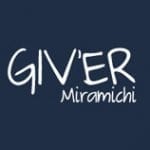 Giv'er Miramichi is about "What's up, what's new, what's happening". We are focused on building people up, supporting one another and celebrating our successes.