Miramichi Regional Hospital implementing visitor restrictions
To date the Miramichi Regional Hospital has seen an increase in the number of individuals experiencing gastrointestinal symptoms such as diarrhea and vomiting. This includes individuals from the community presenting to the emergency department, patients admitted to hospital, and staff. To date there have been two confirmed cases of Norovirus which is a virus that causes gastrointestinal symptoms. As a result, the Miramichi Regional Health Authority is implementing enhanced visitor restrictions on all nursing units at the Miramichi Regional Hospital. These measures are being implemented as a precautionary measure to prevent the spread of this illness.
Visitors to the Miramichi Regional Hospital will be limited to two members of the patient's immediate family between the hours of 2-9 p.m. Patients will provide names of visitors and identification will be requested. Special situations will be reviewed on a case to case basis. Visitors who must visit are asked to follow strict hand washing measures that include washing their hands using alcohol hand rinse upon entering the hospital, before and after visiting patients, and prior to leaving hospital. Alcohol hand rinse is available at all entrances into the hospital, nursing units and patient rooms.
All members of the public who are experiencing the following symptoms: nausea, vomiting, diarrhea with or without muscle pain, headache or low grade fever are asked not to visit. Those individuals who are scheduled for non-urgent outpatient procedures such as diagnostic and therapeutic procedures and appointments such as lab and x-ray and have these symptoms are asked to reschedule their appointment. The public can obtain further information outlining non-urgent outpatient services by calling 623-3470 or at the Health Authority's website www.region7.rha7.ca
Individuals presenting to the emergency department with these symptoms are asked to use the alcohol hand-rinse to wash their hands upon entrance and prior to leaving the emergency department.
These infection control precautions and visitor restrictions will be posted throughout the Miramichi Regional Hospital, health clinics, and the Miramichi Medical Day Clinic. The MRHA will continue to monitor the situation and will modify restrictions when appropriate.
The MRHA thanks the public in advance for their cooperation.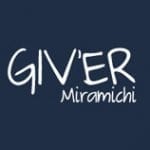 Giv'er Miramichi is about "What's up, what's new, what's happening". We are focused on building people up, supporting one another and celebrating our successes.