Miramichi Regional Health Authority displaying community programs
The Miramichi Regional Health Authority (MRHA) is reaching out to the public this weekend as it displays several of its community wellness programs at the Miramichi Lifestyles 2007 show.
A 'healthy living expo' is a new component this year to the long-running lifestyles show happening at the Miramichi Civic Centre from April 27-29. This expo will feature displays from the Miramichi Regional Health Authority, City of Miramichi Recreation and Wellness, Culture and Sport.
"The focus of the expo is active living and wellness," says Clarissa Whitlock, Community Health Promotion Coordinator with the Miramichi Regional Health Authority. She, along with David Sisk, City of Miramichi Recreation Supervisor and Rene Pelletier, a Consultant for the Dept of Wellness, Culture and Sport have been meeting for the past several months to organize displays for the expo.
"The MRHA will be represented by 10 community programs that will display health promotion and prevention information. We will have Addiction Services, Methadone Stakeholders, Community Mental Health Services, Mango, Regional Diabetes Program, Healthy Learners, Breast Screening, Women's Wellness and MRHA's Workplace Wellness.
"For example, our breast screening program will be promoting its digital mammography services and showing the public digital images, along with providing females breast screening information; our Addiction Services program will focus on information for parents and teens on today's issues of marijuana and crystal meth. All the programs have worked really diligently to organize their displays to get the best health information together for the public."
This MRHA's involvement in this expo maintains its commitment to the wellness of the community it serves. The public is encouraged to make plans to attend the Miramichi Lifestyles show and the Healthy Living Expo this weekend.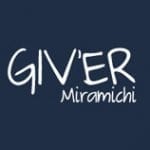 Giv'er Miramichi is about "What's up, what's new, what's happening". We are focused on building people up, supporting one another and celebrating our successes.