Mango names first child 'Champion of the Community'
Grade 2 student Dylan Howe has been named Mango's latest Champion of the Community. Dylan has Type 1 Diabetes. He was diagnosed when he was five years old.
"We are pleased to recognize Dylan with our Mango Champion of the Community recognition," says Mango coordinator and dietician Jacqueline Noseworthy. Dylan has had to make lifestyle changes because of his diabetes, she adds.
Mango's latest initiative, Mango Champion of the Community sees Mango recognizing and profiling members of the region who are living as Mango encourages the community to live: eating well and being active.
Dylan's Story
Dylan attends Croft Elementary School. He is a Type 1 Diabetic. Type 1 diabetes occurs when certain specialized parts of the pancreas, known as islet cells, are destroyed and no longer produce insulin.
When first diagnosed, he used to need five needles per day. Then he received a new insulin pump. Now, he has a needle every three or four days to change the site of the pump.
His days are filled with watching what he eats. "Every day I count my carbs (carbohydrates) and my mom gives me so much insulin for the carbs I eat," Dylan says. "It is important for me to eat a balanced diet that includes starch, protein, fruits and vegetables, and milk."
It also helps for Dylan to be active, but when very active, he does have to continuously test his sugars to avoid them going low.
Dylan's mother, Lisa, says he takes his diabetes very seriously. "He doesn't complain and likes to talk to groups and others about what he is going through," Lisa says. And Dylan's future is simple for him. "I hope someday there will be a cure for it, but for now all I can do is try my best to keep it under control."
Mango's Champion of the Community is brought to you by McDonald's restaurants: working with Mango to recognize healthy champions in our community.
Mango is a population-health based community program that promotes healthy eating and active living throughout the region. Its' goal is to decrease overweight and obesity by 10% by the year 2008 through initiatives such as this one.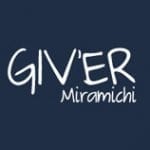 Giv'er Miramichi is about "What's up, what's new, what's happening". We are focused on building people up, supporting one another and celebrating our successes.