Community Prayer Vigil to be held for "My Miramichi"
A Community Prayer Vigil for "My Miramichi" will be held on Tuesday, September 18 at 7:30 p.m. at Queen Elizabeth Park in the Newcastle Town Square. The prayer vigil will be an opportunity for the community to unite together in prayer and healing for those struggling with addictions, their families, and the community. Following the prayer vigil, those in attendance are invited to visit various information booths in the Kin Centre.
The event is being organized by members of the Miramichi faith community, Miramichi Regional Health Authority's Addiction Services, Mental Health, and Pastoral Care Departments, First Nations communities, the Miramichi Chamber of Commerce and Miramichi business community, City of Miramichi, Miramichi Police Force and Partners for a Drug Fee Miramichi.
Representatives from the community, First Nations, Addiction Services, a recovered addict, a family member affected by addictions, and the Miramichi faith community will be taking part in the prayer vigil. "We have all noticed the increase in drug use and addiction in our community and the harm being caused by drugs. Members of our community are living with addiction," says Sherry Sturgeon, Miramichi business woman and organizing partner in the event. "Let us show our families, friends and neighbours that they are not alone, there is hope and there is help."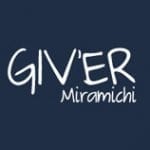 Giv'er Miramichi is about "What's up, what's new, what's happening". We are focused on building people up, supporting one another and celebrating our successes.