Eel Ground First Nation's Community Awareness Week, Nov. 18th to 24th
Sun., Nov.18 – Opening Prayers at St. Joachim's
Mon., Nov. 19, 3 p.m. – A community walk to create awareness against the fight against prescription drug misuse. The walk will begin at the garage in Eel Ground and end at the Rising Sun Treatment Program. A light lunch will be served and there will be prize draws. Join our fight!
Tues., Nov. 20, 6:30 p.m. – Academic Achievement Night at the Community Hall.
Wed. Nov. 21, 8 p.m. – A.A. Meeting at the Rising Sun 22nd Group Anniversary Gathering
Thurs., Nov. 22, 6 p.m. – Dinner Theatre Turkey Dinner Fundraiser at the Community Hall $10
Friday, Nov.23, 1 p.m. – Closing Circle at the Rising Sun. It takes a healthy community to raise a child.
For more information regarding the above activities, contact the Rising Sun at 627-4627.
Saturday, Nov. 24, 1 p.m. – Suicide Prevention Walk Contact Natasha 622-8751
We will walk to remember those we have lost to suicide. We will walk to honour their lives, to support those around us, and to take a step towards healing. We will meet at Metepenagiag First Nation School and walk to Eel Ground Community Hall. Feast, Balloon Release, Drumming, Dancing, and Speakers to follow. Guest Speakers: Chasity Meusé of Indian Brook First Nation and Veronica Marshall of Chapel Island Nova Scotia. Singers: Brian Knockwood (Eastern Eagle) of Indian Brook First Nation and Naomi Poulette of Whycocomagh First Nation Mens Traditional Dancer: Danny Stephens of Millbrook FirstNation Special Preformance by Blake Francis (BNE) and Jeremy Francis (Big Werm).
I encourage you all to support this cause, to allow yourself this healing.
Donations for Nov. 24th feast are much appreciated.
For more information on the suicide prevention walk, call 622-8751 or 206-0749.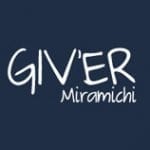 Giv'er Miramichi is about "What's up, what's new, what's happening". We are focused on building people up, supporting one another and celebrating our successes.