Protective Services Presents Coffee House on Wednesday, Nov. 21st, 2007, 6-9 p.m. at the NBCC Miramichi Gym, 80 University Ave., Miramichi East (Chatham). All proceeds go towards the Stephen Lewis Foundation. The Stephen Lewis Foundation (SLF) helps to ease the pain of HIV/AIDS in Africa at the grassroots level. It provides care to women who are ill and struggling to survive; assists orphans and other AIDS affected children; supports heroic grandmothers who almost single-handedly care for their orphan grandchildren; and supports associations of people living with HIV/AIDS. Donations accepted at the door.
For more information regarding the Stephen Lewis Foundation, click here.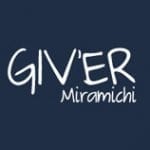 Giv'er Miramichi is about "What's up, what's new, what's happening". We are focused on building people up, supporting one another and celebrating our successes.