Shelagh Rogers announced as keynote speaker of local women's conference
(Miramichi) The third annual Women's Wellness Conference being held in March 2008 has announced CBC host Shelagh Rogers as this year's keynote speaker.
A Day for Women 2008 is scheduled for Thursday, March 6, 2008. This is the third year for the conference which is organized by the Women's Wellness Program of the Miramichi Regional Health Authority in celebration of International Women's Day. The Program committee celebrates the internationally recognized day by providing women the opportunity to be educated on women's issues and listen to informative presentations. Over 200 women have participated in the past two years.
Shelagh Rogers began her career at CKWS Radio and Television in Kingston, Ontario in country music, news and TV weather. In the early 1980's, she joined CBC Radio in Ottawa. She moved to Toronto in 1984. In 1986, she interviewed Peter Gzowski about his plans to raise money for literacy. Peter then invited her to read the listener mail on his program Morningside. For ten years, she was host of The Arts Tonight, part of the wildly popular Humline Trio on Basic Black and sidekick to the inimitable Max Ferguson. In 1995, Peter Gzowski created a new role for Shelagh: Deputy Host of Morningside. In September of 2000, Rogers began two years as host of CBC Radio's flagship current affairs program This Morning. Her morning time slot morphed into Sounds Like Canada, which is now based out of Vancouver.
Rogers lends her voice to a number of causes, in particular, mental illness, which will be her topic during her keynote presentation the morning of March 6, 2008.
The 2008 one-day women's wellness conference will be held at the James M. Hill Theatre and this year, tickets will be sold at the cost of $10.00 per person. Further details about A Day for Women, will be released in coming weeks. People interested in learning more about the conference can contact Stacey at 506.623.6136 or watch for details on
www.rha7.ca
.

For more info., contact Sonya Green-Haché, communications coordinator at 506.623.3003.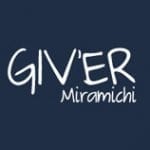 Giv'er Miramichi is about "What's up, what's new, what's happening". We are focused on building people up, supporting one another and celebrating our successes.