Chen Style Tai Chi Workshop


April 21-25, 2008

Presented by Dr. Bob Bacher
In celebration of "World Tai Chi & Qigong Day – www.worldtaichday.org
"Experience Tai Chi's wonderful benefits for Health, Longevity, and Inner Peace!"
In this workshop you will learn:
‣Tai Chi Principles and Theory
‣Stillness Standing Meditation
‣Joint Loosening Exercises
‣Silk Reeling Power Training
‣Using Tai Chi to Heal & Prevent Injuries
‣Chen Style Tai Chi Form
‣Push Hands Partner Training
‣Tai Chi Principles in Daily Life
‣Special Relaxation Techniques
‣Tai Chi Spinal Stretch
‣Qigong Training
• Open to everyone regardless of age, physical ability, or previous Tai Chi training.
• Martial Artists, Dancers, Yoga enthusiasts, Healing Professionals, & Movement Therapists Welcome!
• Bring your friends, family, co-workers, and especially children!
When: April 21-25, 2008
Where: Douglastown Recreation Center – Classes: 12-2pm – 2-4pm – 7-9pm
Fee: $25.oo (this gives you the opportunity to attend all classes during the week)
Registration & Information: register at City Hall- Community Wellness & Recreation Department no later than April 18th.
(141 Henry St. Miramichi, NB. 623-2300 – Open: 8.30am to noon and 12.30pm to 4.30pm
Dr. Bob Bacher is a practicing Chiropractor with nearly 30 years clinical experience in the US, Europe, Asia, and Central America. He specializes in Chiropractic Spinal Care, Nutritional and Dietary Planning, Stress Management, and Holistic Lifestyle Counseling.
Dr. Bacher is a 20th generation lineage representative for Chen Style Tai Chi, fully trained in China by Grandmaster Wang Xi'an. He has nearly 40 years experience with Tai Chi, Qigong, Yoga, Meditation, and various Martial Arts and healing systems from around the world.
Dr. Bacher is the founder of Chen Taiji International, a worldwide organization dedicated to the preservation, advancement, and teaching of the original Chen Style Tai Chi. He travels internationally teaching Tai Chi to share the many health and healing benefits of this ancient "Internal" Martial Art for the body, mind, and spirit. He is the author of two books: Taiji Basic Training Manual and Tai Chi at Work. Also a Chen Style Tai Chi teaching set on DVD.
Visit Dr. Bacher's Official Website at: http://taichivacations.com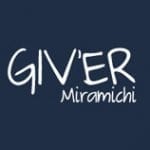 Giv'er Miramichi is about "What's up, what's new, what's happening". We are focused on building people up, supporting one another and celebrating our successes.