David Adams Richards Up for a GG

David Adams Richards

The Canada Council for the Arts announced the finalists for the 2008 Governor General's Literary Awards yesterday and a Miramichier is among the nominees.

David Adams Richards is nominated in the fiction category for The Lost Highway. The Canada Council for the Arts statement said, "The Lost Highway is an intimate and compelling psychological portrait of a lost soul. David Adams Richards writes with an overarching humanity that points to our foibles with sympathy and humour. His open, honest and supple prose creates a world we at once recognize and see anew."

Richards is one of only three writers to have won both the fiction and non-fiction awards for Nights Below Station Street in 1988 and Lines on the Water: A Fisherman's Life on the Miramichi in 1998, respectively.

The finalists include authors from ages 28 to 77, several previous finalists and three first-time finalists who are journalists. The awards are in the categories of fiction, non fiction, poetry, drama, children's literature (text and illustration) and translation.

A total of 1,469 books were nominated for this year's awards. Thirty-two of the 73 finalists are nominated for the first time. At least nine of the finalists are under the age of 35. The themes of mortality, war and place figure prominently in several of the books.

Canada Council for the Arts funds, administers and promotes the Governor General's Literary Awards. Each winner will receive $25,000 and a specially-bound copy of the winning book. The publisher of each winning book will receive $3,000 to support promotional activities.

Non-winning finalists will each receive $1,000 in recognition of their selection as finalists, bringing the total value of the Awards to approximately $450,000.

The winners will be announced on Tuesday, Nov. 18 at 10 a.m. EST at the McCord Museum of Canadian History in Montreal.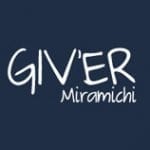 Giv'er Miramichi is about "What's up, what's new, what's happening". We are focused on building people up, supporting one another and celebrating our successes.