Help out our buddy Patrick!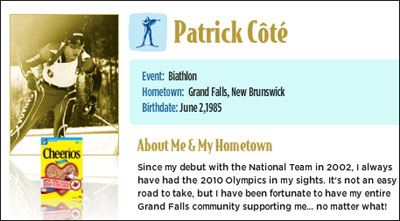 Have you ever dreamed of helping out an Olympic Hopeful? Here's your chance and it will not cost you a penny!
One of our Mighty Community customers from Grand Falls, biathlete Patrick Cote is training for the Olypmics and he needs our support!
General Mills has recently launched its Aspiring Olympians Campaign and it's an honour that Patrick has been selected to this great program.
The next time you eat a bowl of Cheerios or any General Mills product that is specially identified as an Aspiring Olympians program merchandise, please log in to http://www.generalmillsathletes.ca/ to redeem the code found on the product packaging to help him out. For every code entered, General Mills will give me a 1$ donation. You will also be able to see his profile and leave him a message.

Your support is greatly appreciated and feel free to forward this message to all your friends!
http://www.generalmillsathletes.ca/
Patrick's website: http://www.biathlonpatrickcote.com/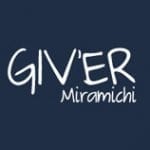 Giv'er Miramichi is about "What's up, what's new, what's happening". We are focused on building people up, supporting one another and celebrating our successes.