Blackville Hosts Fundraiser for Miramichi Walk to Cure Diabetes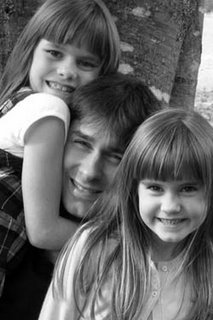 A benefit night will happen this Saturday April 4 from 7pm-1am at Nine Pine Truck Stop on Main Street in Blackville. All proceeds will go toward the first annual Miramichi Walk for a Cure to Diabetes. Music will be provided by M.O.T.E.L, a new local band featuring Jake Stewart, Justin Walls, Rudy Miller and Jonathan Walls. Door prizes will be drawn throughout the night.
"Local businesses have been very supportive of this fundraiser," says Jennifer Keenan, Chair of the Miramichi Walk Committee. "We've got some awesome door prizes to give away, something for everyone, including various merchandise and gift certificates ranging in value from $20 up to $100. There are going to be a lot of lucky winners."
Keenan's daughters, Jules, age 8, and Abby, age 6, were both diagnosed with Type 1 Diabetes in the summer of 2006. In 2007 and 2008 the Keenan family raised funds and participated in Moncton's Walk for a Cure.
"This year we thought it was time for Miramichi to have its own walk," Keenan says. "There are so many local families affected by diabetes and new children are being diagnosed all the time."
"Until it affects your life, people do not understand what it means to live with this disease," she explains. "Living with type 1 diabetes is something you have to deal with and monitor every moment of every day. It's a lot of work, a huge responsibility for parents and the children. You can't ever have a down day because your child's health is at stake. We need to constantly count the girls' carbs, do needle pokes to test their blood sugar, and make sure they're getting insulin in order to keep their diabetes under control."
Canada has the sixth highest occurrence rate of type 1 diabetes in children 14 years of age and younger in the world. Type 1 diabetes is the most severe form of diabetes, striking infants, children and young adults, leaving them insulin-dependent for life. Insulin, however, is not a cure, nor does it prevent the eventual and devastating complications to the disease which may include kidney failure, blindness, heart disease, stroke, amputation and even death.
"A cure means everything for my family," Keenan says. "And with all the modern advances and breakthroughs in research, we believe that a cure is not only possible but that it will happen in the girls' lifetime. So I hope that people will not only come out and make a donation at Nine Pine this weekend, but also support our walk by volunteering, entering a team or pledging a walker."
The Miramichi Walk for a Cure will take place on August 30th, 2009, at the Middle Island Irish Historical Park. Funds raised will go toward the Juvenile Diabetes Research Foundation (JDRF), an organization founded in 1970 by parents of children with diabetes and the only major diabetes organization focused exclusively on research both for a cure and improving the quality of life of people living with the disease.
For more information about Miramichi's Walk for a Cure to Diabetes contact Keenan at (506) 843-6081 or email .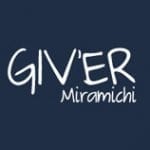 Giv'er Miramichi is about "What's up, what's new, what's happening". We are focused on building people up, supporting one another and celebrating our successes.