Healthy Living Expo in Miramichi


The people of the Miramichi region are invited to Healthy Living 2009 happening this week.
Healthy Living 2009 is a wellness event being organized by the Regional Health Authority B-Miramichi Zone and will feature motivational speaker and well-known psychologist Dr. Michael Vallis, PhD, along with an expo component featuring up to 40 displays of chronic disease prevention and management information.
Thursday, May 7 the expo will be open from 4pm-7pm with the Dr. Vallis presentation beginning at 7pm.
"The Miramichi region has some of the highest rates in overweight, obesity, cancer, diabetes and heart-disease," says Fonda Kazi, Vice President of Community Care of Regional Health Authority B. "But this region also has some of the most caring people country-wide and we care about ourselves and each other. Having a wellness expo will give people the chance to collect information, learn what they need to do to change lifestyles and come away with the desire to lead healthy, active lives."
Helping people learn this message will be registered clinical psychologist Dr. Michael Vallis, PhD. Dr. Michael Vallis is employed at the Queen Elizabeth II Health Sciences Centre, Halifax, where he practices health psychology and also is the Associate Professor in Psychiatry and Adjunct Professor in Psychology with Dalhousie University. He is described as an advocate, mentor and supporter of students. In 2007, he received the Clinical Community Recognition Award (CCRA).
Dr. Vallis positively affects the lives of clients and community members through individual and group counseling, public lecturing and an extensive research program. He recently opened the Behavior Change Institute within the Capital District Health Authority in Nova Scotia.
While at Healthy Living 2009, his presentation entitled, "So You Think You Can Dance … Walking the Walk of Wellness, " will speak on the importance of self-management of chronic disease. His belief is that "lifestyle is twice as effective as medication."
"Dr. Vallis really gets to the heart of the matter when it comes to prevention and management of chronic disease and the choice to live healthier lifestyles. We are excited to be able to organize this event and bring him to speak to the people of this region."
Along with Dr. Vallis's presentation, the expo will feature more than 40 displays of health promotion information on topics ranging from Diabetes to Cancer, smoking cessation to Alzheimer's. Attendees will be able to visit displays of the Arthritis Society, VON, Baby-Friendly Initiative, Mental Health, Sexual Health, healthy eating, physical activity, physiotherapy, in-home rehabilitation, early language services and much, much more.
This event is a three-part event where it will be open to healthcare professionals; general public and workplace wellness committees at different times. It is made possible with financial support from the Department of Wellness, Culture and Sport. Anyone wanting more information on this event can call Clarissa Harris at (506) 623-3273.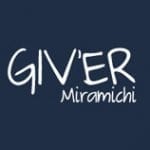 Giv'er Miramichi is about "What's up, what's new, what's happening". We are focused on building people up, supporting one another and celebrating our successes.