AC/DC fans to receive top-notch medical services

A volunteer medical services team from The Moncton Hospital will once again be tending to the health care needs of concert goers at the upcoming Magnetic Hill Music Festival's AC/DC concert tomorrow on August 6.
"We are pleased to continue our collaboration with the City of Moncton in providing medical services during the Magnetic Hill concert series," says Donald J. Peters, President and CEO of Regional Health Authority B.
He says the city's construction of a permanent primary emergency building has improved the quality of care by providing a spacious, less noisy, dry and well equipped space for medical treatment and equipment. "We are very proud of the 140 dedicated volunteers that provide this service."
Medical services at the concert will include the primary emergency medical building and two secondary medical tents positioned on the perimeter of the concert site. The tents will be easily identifiable with flags bearing a red cross. During the concert, a team of easy to identify first-aide professionals and paramedics will patrol the crowd to help fans with their minor injuries or illnesses. An ambulance fleet and large gator carts that can transport stretchers will also be available if required.
"Our goal is to treat as many people as possible at the concert site to avoid overcrowding at The Moncton Hospital's critical care and trauma departments with minor injuries," says Carole Morey, Program Administrative Director Emergency, Neuro/Rehab and Internal Medicine for The Moncton Hospital.
"One of the most common types of health related illnesses that we see is related to the hot and humid weather and as a result mist tents will be available for concert goers to cool off." She says the mist tent provides a continuous cool, fine mist that lowers the skin and body temperature instantly when someone walks through the tent. "The mist tents provided at the recent Bon Jovi and other previous mega concerts were extremely helpful and aided in reducing health related illnesses."
"We want to ensure everyone stays safe and healthy while they enjoy themselves," says Dr. Gary Duguay, emergency medicine doctor and medical director for the planning committee. To make sure everyone has a positive experience, he has these helpful tips:
Monitor the weather forecast closely and plan accordingly, but remember this is the Maritimes and the weather can change quickly and drastically. Prepare for both hot and cooler temperatures, and rainy weather. Bring layers of clothing that provide good insulation and keeps moisture away from the skin.
Drink plenty of water throughout the day. Dehydration can occur quickly in hot and humid weather.
Each concert goer can bring a 1 Litre bottle of water into the concert but remember to bring fluids to drink while waiting for the gates to open.
Protect yourself from sun exposure by wearing a hat, sunglasses and applying sunscreen regularly. Wear light-coloured, breathable clothing and move into the shade when possible.
Wear comfortable shoes as concert goers will be walking and standing for long periods of time. Also consider the terrain you will be walking on at the site.
Use common sense, listen to your body and respond appropriately. Drink responsibly and prepare for a safe ride home.
Remember to assign a meeting spot with your group early on to ensure no one gets lost during or at the end of the concert.
Remember to eat to avoid becoming weak.
And most importantly have fun!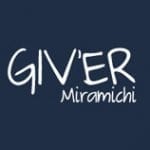 Giv'er Miramichi is about "What's up, what's new, what's happening". We are focused on building people up, supporting one another and celebrating our successes.