Come Home to the River – McNamee Happening This Weekend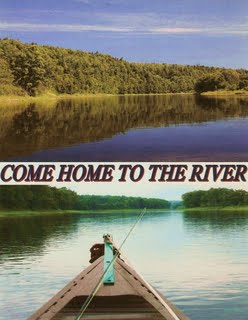 Front book cover pictured right of limited edition (250 print run) Come Home to the River coffee table book.
These soft covered (in colour) books feature 200 pages of photographs and short stories including 60 pages of colour pictures and 140 pages of black and white photos. The book measures 8.5 inches by 11 inches with a perfect bind. It is a magnificent book containing picture and story submissions about this stretch of the Main Southwest Miramichi River and its people. The book includes photographs of community area schools, the footbridge, homesteads, work, stores, churches, families – just about anything and everything that depicts the past and present lifestyle in this area.
The price is $30 per book. (Shipping costs not included.) To obtain your copy, you must pre-order with your deposit of the full purchase price. Only 250 copies are available.
Contact Viola O'Donnell Savage at (506) 459-3938 or via email at vhsavage@nbnet.nb.ca
Remember the Come Home to the River – McNamee event happens this weekend August 14-16. For more information and to register visit www.comehometotheriver.com