Schedule Today at Come Home to the River – McNamee

**Calendar pictured right is sold out.
Saturday August 15th, 2009
7-9 am: Community Breakfast at McNamee Recreation Centre
Prepared by McNamee Pentecostal Assembly SOLD OUT
8:30 – 11:30 am: Country Market & Ball Games – McNamee Recreation Centre
12 noon – 1 pm: Lunch at Ludlow Recreation Centre
Prepared by Ludlow Recreation Council
12 noon – 3 pm: Open House at Former New Bandon School now the Women's Institute Hall
Tea and Coffee will be served
2 – 6 pm: Canoe Races from Ludlow to the Footbridge
Perley the Magician at Footbridge
Jam Session (Bring your musical instrument) at Footbridge
Hot dogs, hamburgers, pop will also be available.
Prepared by McNamee Pentecostal Youth Group.
3:30 pm: "We're Going For a Walk"
Parade of People from the Footbridge to Wilson's Homestead
4 – 6 pm: Storytelling at the Wilson Homestead
4 – 6 pm for both Option A and Option B: Dinner Option A Bean and Scallop at the Orange Lodge, Top of Stewarts Hill
Prepared by the Orange Lodge
Dinner Option B Turkey Dinner at McNamee Recreation Centre
Prepared by St. James Anglican Church. SOLD OUT
8 pm – 12:30 am: Night at the Museum 2 For Youth at Woodmen's Museum Boiestown. Limited Capacity.
9 pm – 1 am: Dance at Boiestown Lion's Club Sponsored privately
For more information visit www.comehometotheriver.com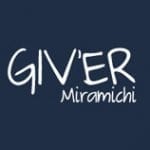 Giv'er Miramichi is about "What's up, what's new, what's happening". We are focused on building people up, supporting one another and celebrating our successes.