They Get Younger and Younger
Parkinson's is a progressive disease that affects coordination of movement in sufferers. The condition results from a loss of dopamine-producing nerve cells in the brain. The reason behind the cell death is still unclear and there is no known cure. Parkinson's affects nearly 9,000 people in the Maritimes.
Since Michael J. Fox announced that he has Parkinson's, many people are now realizing that it is not necessarily an older person's disease.  The average age of diagnosis is the early 50's.  However, increasing numbers of individuals are being diagnosed while still in their 30's or 40's and some even in their 20's.
We now have in Miramichi a chapter/support group where you can get information and help. The Greater Miramichi Parkinson Chapter meets the first Monday of the month from 7 to 9 pm at the Sobeys community room, King George Hwy.  For more info please call Lorelei at 773-4922 or Judy at 773-7191, or go to www.parkinsonmaritimes.ca or regional office at  1 800 663-2468.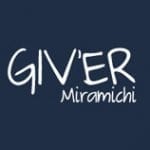 Giv'er Miramichi is about "What's up, what's new, what's happening". We are focused on building people up, supporting one another and celebrating our successes.