Miramichi Cares for Haiti
Please come out and enjoy 12 hours of wonderful music starting with the Miramichi youth at 12noon. Food will be available on site. Our very own Dr. Tiffany Keenan is in Haiti helping with the relief effort. Lets all show our support!
Donations of sandwiches and sweets are welcome. This event is being completely supported by donations from local businesses and volunteers so all the money being raised will go to Haiti. Several businesses will be making donations that day. If there is anyone else who plans to make a presentation, could you please contact me at 622 -1780 or e–mail . Receipts will be available for donations over $20.00.
Thank you for your continued support,
Susan Butler, C.M.,O.N.B., Coordinator for Miramichi Cares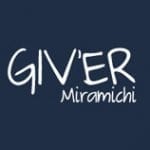 Giv'er Miramichi is about "What's up, what's new, what's happening". We are focused on building people up, supporting one another and celebrating our successes.