Raymond Fraser Book Launch
You are cordially invited to attend the Miramichi launching of Raymond Fraser's new book
THE TRIALS OF BROTHER BELL
SATURDAY, JULY 10, 1-3 PM
Books Inn Bookstore, Newcastle, NB
_______________________

THE TRIALS OF BROTHER BELL
Two highly entertaining novels in one volume: "Repentance Vale" and "The Struggle Outside". 272 pp. Lion's Head Press.

"Absolutely hilariously funny… Farce is not easy to sustain, but Raymond Fraser can mix the absurdities of humanity into fine, plausible fiction… "Repentance Vale" and "The Struggle Outside" are dramas of intense dimension."   – MICHAEL O. NOWLAN, The Gleaner

REPENTANCE VALE
Apocalyptic events take place in New Brunswick when the rich and arrogant meet the poor and fanatical …

"A terrific piece of writing. Best thing I've read in years."
– BERNELL MACDONALD, Author, Zoopoesies

THE STRUGGLE OUTSIDE
An abandoned farmhouse, a cache of stolen arms, four revolutionaries awaiting their leader, and a comrade just escaped from custody – In this wickedly funny novel the Popular Liberation Army is ready to stage an operation that will trigger the long-awaited revolution in New Brunswick.
"Exuberant, comic, with a satiric edge frequently bordering on
absurdist fantasy." – LINDA SANDLER, Saturday Night
"An almost surrealistic account…. it represents the best in contemporary satire. Outrageously funny."   – BEST SELLERS, New York
For further author information see: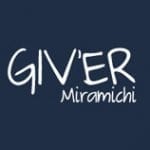 Giv'er Miramichi is about "What's up, what's new, what's happening". We are focused on building people up, supporting one another and celebrating our successes.