MIRAMICHI – Miramichi Minor Ball Association (Miramichi Cardinals) will be hosting competitive baseball for level A teams from throughout New Brunswick this coming weekend of July 22-24. In total, ten Mosquito teams and five Peewee teams will compete in the Lions Club tournament. New to the event this year will be a skills competition, where each player will get to show their stuff.
President Frank Aridano is looking forward to a fun-filled and competitive weekend for the players. "Our volunteers and parents have been hard at work fixing up the appearance of the fields in anticipation of this event and others to come. We are pushing hard to have our two new wireless electronic scoreboards installed and in working order in time for the event. Having players and fans able to follow the counts during games will add a new dimension that we have not had previously." Aridano went on to say the association "is very pleased and grateful for the support shown by local individuals, businesses, and the city recreation department to see this project happen."
In addition to scoreboards, the Miramichi Cardinals organization has been reinvesting back into their facilities and training of their young players. Aridano lined off other items, either done or soon to be completed. "We will have new netting installed at Memorial Field to help corral baseballs, and a batting cage is being investigated as a future purchase. The canteen at Gretna Green has two new hot-dog machines. We have also purchased locally this season three new sets of uniforms, and various pieces of equipment. Government grants have allowed us to hire three students, and clinics are currently being offered every weekday morning at Gretna Green fields."
Miramichi Minor Baseball is having a particularly busy summer, with five major events either completed or on the way. Peewee and Mosquito AAA teams kicked off the summer with the Ken McDonald Memorial Kinsmen Tournament on July 1-3. Bantam AAA will take to the fields July 29-August 1. Mosquito A zones will be held here later in August. The finale will see Miramichi host the Mosquito AAA Atlantics on Sept. 16-18, bringing teams from all four provinces.
The public is invited to attend all games and the skills competitions this weekend. There is no admission.
The Miramichi Cardinals practice and host home games spread over seven ball fields in the Newcastle and Douglastown area.. Ages of players range from 4 to 19. Competitive teams start at the Mosquito level.
For more information on the tournament and the Miramichi Cardinals organization, please check their website at www.MiramichiCardinals.ca.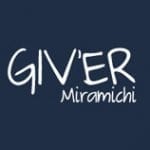 Giv'er Miramichi is about "What's up, what's new, what's happening". We are focused on building people up, supporting one another and celebrating our successes.