Saltwater Sounds to host 8 time Juno Awards winners The Good Brothers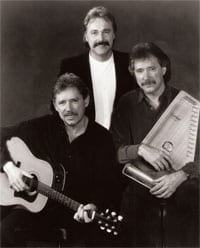 The Good Brothers are coming to Miramichi! Come on down to meet this 8 time Juno award winning group at Saltwater Sounds on Saturday, Oct. 15th. From 12:00-1:30 these guys will be in here selling CD's and signing autographs.
The Latest News about The Good Brothers.
The Good Brothers accolades include: 8 Juno Awards as Best Country Group, fourteen albums, including a "Gold" record, many world tours, plus the honour of being inducted into the Canadian Country Music Hall of Fame in 2004.
Bruce, Brian and Larry, the Good Brothers, plan to answer their desire to "get back home," hence the plan for The Good Brothers' "Homeward Bound" 2011.
"There is nothing more rewarding than being true to yourself and true to your roots," says Bruce Good. At this point in our career we feel confident, comfortable and intent on enjoying recording music that we love to play, not what record companies or other industry people think we should play. We can do what we want to do, not what we have to do and one important aspect of this thought process is our tour of the Atlantic Provinces."
Home to the Good Brothers, Brian, Bruce and Larry has always been New Brunswick, specifically the Hamlet of Clifton-Stonehaven on the "north shore" of Bathurst on Bay Chaleur. Their parents, Harold Good and Albina Cormier were born there. Although the elder Goods moved to Toronto their parents instilled a love in their sons for 'down home" as they always referred to New Brunswick.
Moncton native Peter Sisk will be performing with the Good Brothers on stand-up bass making him the adopted fourth brother.
"The best remembrance I have," says Bruce, "is going to a dance and seeing our first "live" music. We remember "haying" (bringing in loads of hay off the fields) with our friends and cousins. Although we were kids and probably more in the way then helpful, it was something we will never forget. After a hard day's work we would get to ride the work horses. I also remember seeing our dad cry for the first time when we had to depart for Ontario again. We felt that we were just visiting Ontario, not living there."
In 1970, the Good Brothers and played with Grand Funk Railroad at Maple Leaf Gardens. Following this, they were all aboard the Festival Express with music legends Ian and Sylvia, Janis Joplin, The Band, the Grateful Dead to name a few.
Live at The Rattlesnake Saloon, the album recorded in in Munich, revisits their Acadian roots with songs like "La Bastringue", a song that their Mother taught them as young children and "Saint Anne's Reel". "An Old Man's Tears" was written about their father Harold and has a lyric reference to the Miramichi. Their album Blind Faith is a portrait of their family music history and is dedicated to the memory of their parents.
"The "Homeward Bound" tour" organizer, Don Coleman, of A/R Group International says, "was meant to be. Sometimes in life, situations arise that are greater than the sum of their parts and the tour is exactly that. I wanted to organize a tour and The Good Brothers wanted to come home."
For more info regarding their visit to Saltwater Sounds contact:
Saltwater Sounds
1738 Water St
Miramichi NB E1N 1B5
(506) 773-8010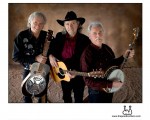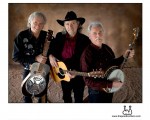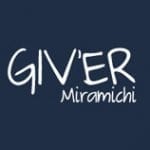 Giv'er Miramichi is about "What's up, what's new, what's happening". We are focused on building people up, supporting one another and celebrating our successes.