TNB Unveils 2012-2013 Season
Subscriptions are on sale now for a season of familiar faces and beloved titles for Theatre New Brunswick audiences. TNB Artistic Producer Caleb Marshall unveiled the 2012-2013 TNB season on Thursday evening.
"The 2011-2012 TNB Season was a season of growth for TNB offering the new TNB Next Stage studio branch and a special summer project," said Marshall. "This season we continue to offer diverse experiences for our audiences from a controversial drama to a world premiere comedy, a hit holiday classic and a favourite musical as well as a creative collaboration with one of New Brunswick's most exciting performing arts companies, the Atlantic Ballet Theatre of Canada."
TNB Next Stage
The TNB professional season opens with the TNB Next Stage drama OLEANNA by David Mamet (The Black Box Theatre, St. Thomas University | Sept. 20-23, 2012). New Brunswicker Alisa Palmer (The Bricklin: An Automotive Fantasy) returns to the province to direct this taut two-hander about the power struggle between a university professor and his female student.
"Alisa is one of the pre-eminent feminist directors so it was intriguing when she raised the possibility of taking on Mamet's Oleanna," said Marshall. "Twenty years after it premiered it still sparks vigourous debate and raises as many questions as it answers."
To open the 2012-2013 season, TNB is proud to present a special one-night only opening act: Antonine Maillet's La Sagouine. Viola Léger is a Canadian theatrical icon who has taken La Sagouine to stages across the country but this marks her TNB debut on September 20.
"Part of our mission at Theatre New Brunswick is to showcase the best in New Brunswick theatre and we are thrilled to be bringing La Sagouine and Viola Léger to TNB Next Stage," said Marshall.
TNB Main Stage
The TNB Main Stage season opens in October with a world premiere from one of New Brunswick – and Canada's – favourite playwrights: Norm Foster. The TNB Main Stage Comedy HILDA'S YARD (The Fredericton Playhouse |Oct. 11-14, 2012) premieres with acclaimed Canadian actress New Brunswick native Patricia Vanstone in the title role. She's joined by TNB audience favourites Sam Owen (SkinFlick) and Gordon Gammie (The 39 Steps).
"TNB gave Norm Foster his start 30 years ago but it's been 16 years since one of his plays has been given a world premiere on the TNB Main Stage," said Marshall. "We are thrilled to be premiering Hilda's Yard and delighted to be bringing together a cast of audience favourites and particularly Patricia Vanstone whose breakout role came in the premiere of Foster's Melville Boys on the TNB stage."
December sees a return of TNB's 2009 holiday classic IT'S A WONDERFUL LIFE by Philip Grecian based on the film by Frank Capra. It also sees TNB's most significant return to Main Stage touring with performances in Fredericton (The Playhouse Dec. 6-9), Saint John (Imperial Theatre Dec. 16), Moncton (Capitol Theatre Dec. 17) and, for the first time since 2005, Miramichi (James M. Hill Dec. 15). The remount reunites the 2009 cast and creative team.
"It's a Wonderful Life is a timeless and beloved holiday story and we are excited to be able to bring it back for TNB audiences – those who want to relive the magic and those who are seeing it for the very first time," said Marshall. "And as someone who was born in Miramichi, I personally couldn't be happier that TNB Main Stage will once again be bringing extraordinary theatre to this community."
It's a Wonderful Life will open with a new New Brunswick one-act Turcotte's Triple Crown by Robbie O'Neill. Selected from the 2012 New Voices submissions, this Opening Act tells the story of New Brunswick jockey Ron Turcotte and Secretariat as they pursue racing's elusive Triple Crown.
TNB Main Stage concludes a remarkable season with an energetic rock musical full of colourful characters, Bmovie
satire and 1960s-inspired rock, doo wop and Motown songs that has been a fan favourite for 30 years: LITTLE SHOP OF HORRORS (The Fredericton Playhouse March 21-24).
"This musical is a personal favourite of mine and what better way to welcome spring than a little song and dance… and a man-eating plant," said Marshall.
A Marriage of Theatre and Dance
In February TNB and the Atlantic Ballet Theatre of Canada (ABTC) join together in an innovative marriage of theatre and dance with the Romeo and Juliet Fantasy.
"When the Atlantic Ballet Theatre of Canada presented us with this opportunity, I was immediately intrigued by the artistic opportunities it presented both of our companies to explore the story of Shakespeare and the music of Tchaikovsky," said Marshall. "And for our respective audiences, this debut collaboration will offer a very different night at the theatre and the ballet."
TNB Young Company
This season the TNB Young Company Tour embarks on their 40th season of awakening the imaginations of young New Brunswickers with two stories about friendship and growing up. Younger audiences will enjoy Marjery Williams' classic story THE VELVETEEN RABBIT newly adapted by TNB Young Company Director Tania Breen, while older students will experience Peter Parnell's poignant SCOOTER THOMAS MAKES IT TO THE TOP OF THE WORLD.
"It's a privilege to be able to take live theatre to communities of all sizes across the province," said Marshall. "This season we introduce our youngest audiences to a beloved classic while challenging our older audiences with a contemporary coming-of-age story."
TNB Senior Musical Theatre
The 2012-2013 season wraps up with the TNB Senior Musical Theatre production. This season TNB Senior Musical Theatre students prove themselves to be true triple threats as the Sharks and the Jets face off in WEST SIDE STORY.
"TNB Theatre School is New Brunswick's leading pre-professional theatre training program and each year we try to push our students even further," said Marshall. "West Side Story is possibly the most demanding production we've done in terms of bringing together acting, music and dance but I know they are up to the challenge! And I'm thrilled that they'll be exploring this story in the same season that TNB's professional branch will be collaborating on Romeo & Juliet."
Subscriptions packages are on sale now through The Playhouse box office (506)458-8344, or online at tnb.nb.ca
"For theatre to come to life it has to be shared. With a diverse season of extraordinary talent and stories, there's never been a better time to be a TNB subscriber," said Marshall. "We've got the package that's right for you, your family, your group or business."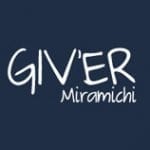 Giv'er Miramichi is about "What's up, what's new, what's happening". We are focused on building people up, supporting one another and celebrating our successes.