Miramichi Fishing Report for Thursday, July 12, 2012
This week was a more positive one than many so far this season.  Early in the week, there were better numbers of fish being reported through out the system.  The Trapnet at Cassilis on the Northwest recorded 19 salmon and 21 grilse on Tuesday and 19 grilse and 13 salmon on Wednesday.  The Millerton Trapnet saw 29 salmon and 30 grilse Tuesday and 40 salmon and 40 grilse on Wednesday.  So this is as close to a "run" as we have had so far, and hope id that these numbers continue.  The long hot spell had brought the water levels down to fishable along most of the rivers, but another good rain will soon be in order.
Dave Ingersoll and I had the pleasure of fishing with Sebastion Hope, a columnist with the London Financial Times and Serge Collin of Tourism NB this past Saturday.  They were staying at Country Haven Lodge just below Blackville.  We were fortunate to be in the very capable and knowledgeable hands of guide Gary Colford who was the icing on the cake of a good day.  Sebastion caught a grilse and rolled a couple more.  Dave lost a grilse and landed a nice 14-pound salmon and I lost a grilse.  We also saw several more fish and thoroughly enjoyed the day and hospitality of Byron (Byzie) Coughlan and his staff.
The group also visited several local fly shops and enjoyed the chats with them and their customers.  We also met a group of eight adventurous ladies who were staying and fishing at Ledges Inn in Doaktown.  I recognized Hazel LeBlanc, wife of Paul LeBlanc who operates the two-story Orvis Shop in Montreal.  Many will remember her and Paul from their annual visits to the Dieppe/Moncton Spring Fishing Forums.  Mj from New Jersey was still on a high after landing an 18-pound salmon.  (Her photo and fish are part of this week's column).  Mrs. Peter Clark was the group's organizer, and all were enjoying their time on the river.
Doug White's Tammerack Sports Fly Shop in Juniper said the river is still up and salmon are being hooked, lost, released and kept on BOTH branches. There seems to be more large salmon this run than grilse and folks are saying the grilse are quite small, around 2 pounds. There has also been reported of one fish showing net marks on it. With no rain in the forecast the water will be dropping again but until then we have fishing for all.
Flies of choice are Jigaboos and Undertakers in size 6, Green machines with white butt or green and red buttin size 6 and Bombers in size 4
W. W. Doak and Sons in Doaktown said anglers were picking up some fish in the Doaktown and up area, but Blackville was not fishing as well.  Water levels were a little higher than ideal, but still very good.  There seemed to be a steady enough stream of fish to make it entertaining enough to want to go to the river.  Generally there were more salmon than grilse.
Flies of choice were Undertakers, Shady Ladies and White-tailed Green Machines, all on no. 6 hooks.
Derek Munn of Ledges Inn in Doaktown and Mountain Channel in the Rapids area said angling was good, but there were a few ups and downs here and there.  Generally fish were on the move until the afternoons.  They had fished early morning and had hooked only a grilse on Tuesday, but then after 10 a.m. they hooked six before dinner.  There were a lot of salmon in the 16-22 pound range.  Mountain Channel began fishing well Tuesday.
Flies of choice were Smurfs, White-tailed Green Machines and no. 8 doubles in Undertakers.
Herb Barry Sr. of Herb's Fly Shop on the Station Road in Blackville said the river was full of fish on Wednesday, but they couldn't get very many to take as they were motoring right non through.  Upper Blackville area had fished well on the weekend, and Barnettville was fishing well Tuesday and Wednesday.  Water was dropping, but still a good height for fishing
Flies of choice were Undertakers and Shady Ladies, along with White-tailed Green Machines, Silver Rats, Green Rats and Killer Whiskers with blue butts.
Curtis Miramichi River Outfitting in Blackville said angling was not great, but some were being caught.  However, they were seeing good numbers of fish.  The water level was good, but the temperatures were creeping up into the 70s Fahrenheit.  Canoeing conditions were very good.
Flies of choice were White-tailed Green Machines, Undertakers, Killer Whiskers and Bombers.
George Routledge of George's Fly Shop at the Mouth of Renous in Quarryville anglers started to catch fish on Monday with 10 grilse being hooked.  Tuesday there were four salmon and a grilse during the day and a few more in the evening as things were picking up.  However, Wednesday was slower.  Water conditions were good, but one could not fish the RIP on Wednesday.
Flies of choice were Shady Ladies, Undertakers, Black Ghosts and Blue Charms on no. 4 hooks for the Main Southwest, and no. 6s on the Renous.
Jim Laws of Miramichi Hunting and Fishing in Newcastle, Miramichi reported angling as not great with only a few fish being hooked here and there.  He felt for the raise of water we had had, the numbers should have been higher.  Water levels were decent.
Flies of choice were White-tailed Green Machines and flies with a lot of orange such as Bomber and Dry Flies.
Syd Matchett of Trout Brook Fly Shop on the Northwest Miramichi said angling there was still a bit slow, but some anglers were getting into fish here and there.  He did lose a salmon and hooked a grilse Sunday, but fish were generally taking short.  Jennifer Cook caught a salmon, but eventually lost it.  It was her first ever, and she was not unhappy to see it get off and go happily on its way.  One party at the Elbow hooked and landed nine, while the next party on the same stretch landed only one.  The water was still decent in terms of both height and temperature.
Flies of choice were White-tailed Green Machines, Syd's Special Green Machines, Shady Ladies, and generally darker flies on no. 6 hooks.
Debbie Norton of Upper Oxbow Outdoor Adventures on the Little Southwest Miramichi said the annual Miramichi Classic went well with some anglers having great success and others not quite so.  The number of participants was the highest yet.  Perry Flaran of Tide Head had released five fish and was one of the top anglers.  Deb's son Bobby landed a nice 25-pound salmon on a Silver Rat. Paul Elson had hooked seven at Squirrel Falls.  Early this week there were more fish making their way into the system, so that was a positive.  With warmer weather, the water was dropping quickly.
Flies of choice were Silver Rats and White-tailed Green Machines.
So with numbers of fish increasing in recent days, it's time to get out and "on the water".
Don't forget to show your support for our sponsors, because without them, this column would not be possible. 
Check out Deals 4 U in Miramichi for your grocery needs, and good Cuban cigars to celebrate getting back to the rivers.
Drop in Bryant Freeman's Eskape Anglers in Riverview to stock up on streamers for spring angling as well as any other equipment you may need such as a Reddington Rod.
Miramichi City Surplus on the outskirts of Miramichi in the Lower Derby road offers a nice range of rods, reels, tackle, bait and other outdoors supplies and hunting needs.  Be sure to also bring along your recyclables.
ANY FINANCIAL CONTRIBUTATIONS TOWARD HELPING WITH THIS COLUMN ARE GREATLY APPRECIATED: Click here to donate now.
Thought for the Week: "Scholars have long known that fishing eventually turns men into philosophers.  Unfortunately, it is almost impossible to buy decent tackle on a philosopher's salary."  Patrick McManus (author of many humourous fishing books)
RIVER-LORE:  Some of the oldtimers said to use bright flies on sunny days and dark flies on cloudy days.
E-MAIL:
Doug, your fishing reports are great!!! Have been reading them for a few years now and had to say thanks.  I'm fishing Crawford later on this month so I am watching your reports like a hawk!!!!! Keep up the great work
—Sean Doyle
Doug,
Cory Edwards here (played for Timberwolves). How have you been? I follow your fishing reports like a religion now that I try and get out salmon fishing as much as possible. We have crown water this weekend July 6-8 at Squirrel falls and I cannot wait. Heading up to Doaktown tonight to stay at Kenny Robinsons (another ex Timberwolf) and try our luck.  Myself, Kenny, a cousin of mine and Matt Seymour (played with us in 2003 for a short time before heading to STU) are all going to crown water.  Cheers and maybe I will see you on the river sometime!
—Cory Edwards
Atlantic Salmon Federation News
Friday, July 6, 2012
ASF RIVERNOTES Updates Salmon Runs
~~~~~~~~~~~~~~~~~~~~~~~~~~~~~~~~~~~~~~~~~~~~~~~~
The ASF RIVERNOTES BLOG has been updated to July 6 to show which rivers are seeing Atlantic salmon moving up, while other runs are lagging. Read more.
http://atlanticsalmonfederation.org/rivernotes/
Newfoundland Habitat Offices to be Cut
~~~~~~~~~~~~~~~~~~~~~~~~~~~~~~~~~~~~~~~~~~~~~~~~
In Newfoundlannd and Labrador, three of the four DFO offices working with habitat matters will disappear. ASF's Don Ivany explains why this is not a good move.
http://asf.ca/news.php?id=911
ISA Spread Now Suspected in Newfoundland
~~~~~~~~~~~~~~~~~~~~~~~~~~~~~~~~~~~~~~~~~~~~~~~~
A Newfoundland south coast salmon farm has been quarantined with suspected ISA. Read more
http://asf.ca/news.php?id=910
Maine Acid Rain Recovery Detailed
~~~~~~~~~~~~~~~~~~~~~~~~~~~~~~~~~~~~~~~~~~~~~~~~
This article explains in detail how the soil is recovering in Maine. Aluminum reduces salmon survival and calcium improves it, so the results are exciting.
http://asf.ca/news.php?id=909
~~~~~~~~~~~~~~~~~~~~~~~~~~~~~~~~~~~~~~~~~~~~~~~~
To keep track of breaking news on wild Atlantic salmon, use the Atlantic Salmon Federation's presence on Facebook. Log in, search for Atlantic Salmon Federation, and click "like".
Until next week
TIGHT LINES
DOUG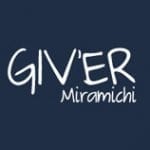 Giv'er Miramichi is about "What's up, what's new, what's happening". We are focused on building people up, supporting one another and celebrating our successes.