The Greater Miramichi Parkinson support group is collecting "Pennies for Parkinson's", these pennies (and spare change) will go toward the 5th annual Parkinson Walk that will be held here in Miramichi on September 9th. The Bank of Montreal, Water St. branch will match up to $500 of all donations left at their bank.
The penny will be dropped from circulation by years end so why not donate them to a good cause! Drop in and leave your pennies with bank staff Stephanie Akerley, she know first hand what Parkinson's is like, her grandfather in Sussex lives daily with it.
You may also drop your pennies at the Bank of Montreal on Pleasant Street as well as both Vogue Optical locations. The Bank of Montreal, Water Street branch has issued a challenge for the people of Miramichi to fill their penny jars more often than any other jars located in Miramichi.
Parkinson's is a progressive neurological condition that affects coordination of movement in sufferers. The most common association with Parkinson's is a tremor. Symptoms of advanced Parkinson's include tremor, stiffness, slowness and difficulty with fine movements, soft speech, impaired balance, difficulty writing, reduced or loss of facial expression, drooling, freezing while moving and sleep disturbance.
The condition results from a loss of dopamine-producing nerve cells in the brain. The reason behind the cell death is still unclear.
While the cause of Parkinson's is unknown and presently, there is no known cure, physicians are now better able to diagnose the condition, which leads to earlier treatment.
Increasing numbers of individuals are being diagnosed while in their 30's or 40's and some even in their 20's.
More research is needed to improve treatment options and to ultimately find a cure for Parkinson's. For more information or to register online go to www.parkinsonsuperwalk.ca or call Judy at (506)773-7191 or email .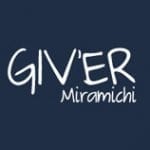 Giv'er Miramichi is about "What's up, what's new, what's happening". We are focused on building people up, supporting one another and celebrating our successes.