Miramichi Fishing Report for Thursday, October 4, 2012
With the fall foliage starting to hit full stride, bird season upon us, it is time for some blast n cast.  This combined with a very good raise in water, and somewhat more positive counts from the trapnets, it is time to dust off the old fishing rod again. The Millerton Trapnet reported 3 salmon & 2 grilse Saturday, 1 salmon Sunday, and 3 salmon Monday.  Wednesday saw a big jump with 11 salmon & 17 grilse.  In addition, there were 90 striped bass, 5 salmon & 3 grilse Monday.  Wednesday produced 2 salmon and 4 grilse.
W. W. Doak and Sons in Doaktown said there was lots of water for a change, and some fish were being caught, although none were bright.  Conditions are now ideal for fish to enter the river if they are out there.  The water level on Tuesday was described as a tad high, but fishable.  The Cains was also fishable. Even though the total numbers to date are down, one positive is that the fish there have come through are mostly salmon, and some very good sized ones at that, so the future of the river bodes well.
Flies of choice were Ally's Shrimps, General Practitioners, Glitter Bears, Copper Killers and some Marabou patterns.
Derek Munn of Ledges Inn in Doaktown and Mountain Channel in the Rapids area said angling had been good until the water raised, but they were still getting some fish after the rain.  Three had been hooked Tuesday morning, but they were dark fish.
Flies of choice were Ally's Shrimps, The Grape and The Slime in Marabous, and Blue Smurfs.
Herb Barry Sr. of Herb's Fly Shop on the Station Road in Blackville said the water had certainly come up, and as of Tuesday evening was fishable at best.  No amount of fish were being caught, and of those that were, fresh fish were a rarity.  There had been a couple of good-sized hook-bills reported.
Flies of choice were Ally Cascades, Same-Thing-Murrays, Ally's Shrimps, Orange Cossebooms, General Practitioners, Orange-butt Squirrel Tails and the Green Slime, particularly before the rain.
Curtis Miramichi River Outfitting in Blackville said there was certainly lots of water, but no big run of fish by Tuesday.  A few dark fish were being hooked, but on no amounts.  Canoeing, with the fall colours starting to appear, was excellent.
Flies of choice were General Practitioners, Ally's Shrimps and Green Slimes.
George Routledge of George's Fly Shop at the Mouth of Renous in Quarryville said the water was barely fishable Tuesday, and he was suggesting anglers might be ADVISED TO COME ON THURSDAY to be able to fish comfortably. The Water had been not only high, but also dirty.  The Renous had come up four feet and the Main Southwest three to three and a half feet.
Flies of choice were Ally's Shrimps, General Practitioners, Ally Cascades and L.T. Specials.
Jim Laws of Miramichi Hunting and Fishing in Newcastle, Miramichi reported that there had been a good raise in water, but no Fall run yet.  There were fewer anglers out and many had shifted into the hunting mode.  Only the odd fish had been reported caught.
Flies of choice were Ally's Shrimps, L.T. Specials and General Practitioners.
Syd Matchett of Trout Brook Fly Shop on the Northwest Miramichi said there had been a good raise in water and conditions were excellent.  However, there were not many anglers out.  Only the odd dark fish was being hooked.
Flies of choice were Ally's Shrimps, General Practitioners, L.T. Specials and any pattern with orange or yellow.
Debbie Norton of Upper Oxbow Outdoor Adventures on the Little Southwest Miramichi said there had been a very good raise in water. but there were no great amount of fish being hooked.  One lady who lives along the Little Southwest had hooked a 15-pound salmon.
Flies of choice were Ally's Shrimps.
With a long weekend approaching, a Happy Canadian Thanksgiving to all.  Now is the time to enjoy the fall colours and some bird hunting and most importantly, a trip to the river again. So get out and "on the water".
Don't forget to show your support for our sponsors, because without them, this column would not be possible.
Check out Deals 4 U in Miramichi for your grocery needs, and good Cuban cigars to celebrate getting back to the rivers.
Drop in Bryant Freeman's Eskape Anglers in Riverview to stock up on your Fall Patterns as well as any other equipment you may need such as a Redington Rod.
ANY FINANCIAL CONTRIBUTATIONS TOWARD HELPING WITH THIS COLUMN ARE GREATLY APPRECIATED: Click here to donate now.  A SPECIAL THANKS to all who have already made contributions.
Many anglers will enjoy author Wayne Curtis' new book titled Of Earthly and River Things: An Angler's Memoir.  (published by Goose Lane Editions www.gooselane.com)  $19.95.
Author Harry Thurston says of Curtis' latest book: "Set on the greatest river in the East, this memoir's bright run of prose dives deeply, rises, and leaps lyrically through these pages like the innocent days and magnificent fish it memorializes.  It is a masterwork grounded in the love of earth and water, family and community, youth and age, dream and reality, by one of our finest writers, "the speaking soul of the river".
Thought for the Week: "There is certainly something in angling that tends to produce a gentleness of spirit and a pure sincerity of mind." Washington Irving
Atlantic Salmon Federation News
Tuesday, Oct. 2, 2012
Overview of Atlantic Salmon Returns in 2012
~~~~~~~~~~~~~~~~~~~~~~~~~~~~~~~~~~~~~~~~~~~~~~~~
While a final review of the number of returns of Atlantic salmon to Nova Scotia and New Brunswick may be a week or two way, an overview is possible now for Newfoundland and for Quebec. ASF has prepared press releases on the state of the runs this year.
Newfoundland – Situation Complex, but Runs Disappointing
~~~~~~~~~~~~~~~~~~~~~~~~~~~~~~~~~~~~~~~~~~~~~~~~
The Atlantic salmon returns were down in 2012, after having been excellent in 2010 and 2011. Read an overview and discussion about this year's runs.
http://asf.ca/disappointing-returns-of-wild-atlantic-salmon-this-year.html
For Quebec, Some Disappointment, But Also Hope
~~~~~~~~~~~~~~~~~~~~~~~~~~~~~~~~~~~~~~~~~~~~~~~~
The Atlantic salmon runs in Quebec were lower than hoped for, but the lack of commercial harvest in Greenland may have helped. Read more.
http://asf.ca/disappointing-returns-in-quebec.html
Français
http://asf.ca/retours-de-saumons-d-cevants.html
A Chance to Hear From the Guru of Closed Containment
~~~~~~~~~~~~~~~~~~~~~~~~~~~~~~~~~~~~~~~~~~~~~~~~
There will be a 1-hour public seminar co-sponsored by ASF on land-based closed-containment aquaculture in St. Andrews on Friday, Oct. 12. See this link for full details:
http://asf.ca/st-andrews-science-seminar.html
In Halifax there will be a morning workshop on Saturday, Oct. 13. See above page for a .pdf file with more details.
Go Direct to ASF's Press Releases
~~~~~~~~~~~~~~~~~~~~~~~~~~~~~~~~~~~~~~~~~~~~~~~~
ASF posts its press releases in the News & Media Section of its new website. They can be directly reached at:
http://asf.ca/press-releases.html
General Atlantic salmon news is listed on the Salmon News page of the News & Media Section of the new website, at:
http://asf.ca/salmon-news.html
~~~~~~~~~~~~~~~~~~~~~~~~~~~~~~~~~~~~~~~~~~~~~~~~
To keep track of breaking news on wild Atlantic salmon, use the Atlantic Salmon Federation's presence on Facebook. Log in, search for Atlantic Salmon Federation, and click "like".

Until next week
TIGHT LINES
DOUG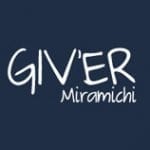 Giv'er Miramichi is about "What's up, what's new, what's happening". We are focused on building people up, supporting one another and celebrating our successes.