Annual Leadership Event, May 10th, at Miramichi Golf & Country Club
Community business leaders can access the knowledge and experience of nine internationally acclaimed leaders by attending the 2013 Chick-fil-A Leadercast: "Simply Lead" at The Miramichi Golf & Country Club, on May 10th, 2013.
Former Secretary-of-State Condoleezza Rice , former Chairman and CEO of General Electric Jack Welch , Navy SEAL and star of the 2012 movie Act of Valor LCDR Rorke Denver, and best-selling author John C. Maxwell are among the featured speakers during this one-day leadership training event being broadcast live via satellite from Atlanta, Georgia, to hundreds of cities around the world.
The Leadercast broadcast is hosted by Impact Motivation and its local sponsors. This year marks the 7th consecutive year that Impact Motivation has hosted the broadcast in Miramichi. Last year, over 100,000 leaders from 14 countries attended Chick-fil-A Leadercast, and over 140,000 leaders are expected to participate this year.
The 2013 program focuses on the idea of simply leading. Our lives are full of things that we think will grow our businesses and increase our influence. What if there was measurable impact in simplifying our lives so that our leadership could thrive and succeed? This diverse group of internationally acclaimed authors, leadership experts and practitioners will share insights to help leaders learn how to "Simply Lead."
Registration is open at http://miramichileadercast2013.eventbrite.ca . The line-up of speakers for this event is:
Jack Welch, Former Chairman & CEO of General Electric
Andy Stanley, Best-selling leadership author & communicator
Mike Krzyzewski, Head men's basketball coach, Duke University and Team USA
John C. Maxwell, Leadership expert & author of The 21 Irrefutable Laws of Leadership
Dr. Henry Cloud, Best-selling author and leadership consultant
LCDR Rorke Denver, Navy SEAL and star of the 2012 movie Act of Valor
Sanya Richards-Ross, 2012 London Olympic gold medalist, track & field
David Allen, Best-selling author of Getting Things Done and productivity expert
Condoleezza Rice , Secretary of State (2005-2009)
"It's challenging to stay ahead of our constantly changing lives, and leadership in our 21st century context can be overwhelming," says Colin Holmes, Impact Motivation's president. "That's why I'm so delighted that Impact Motivation is offering this one day leadership development event designed to help leaders, managers and professionals strengthen their leadership skills while nurturing a more simple way to work and live."
For more information or to register, call (506) 622.8132 or visit http://impactmotivation.ca/simulcasts.htm Registration includes lunch, refreshments, prizes, activities and networking opportunities with other attendees.
Event details:
2013 Chick-fil-A Leadercast: "Simply Lead"
May 10th, 2013 from 10 am to 5:30 pm
Miramichi Golf & Country Club
930 Water Street
Miramichi, New Brunswick E1N4C3
About Continuing and Innovative Education
Impact Motivation and our certified John Maxwell Coaches, Speakers & Trainers have a seven-year history of extending leadership development resources to anyone with a desire to learn. Impact Motivation is comprised of trained leadership experts who offer luncheons, workshops, coaching, masterminds and professional development and growth plans designed to take your leadership development to the next level. Find out more at: www.impactmotivation.ca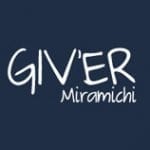 Giv'er Miramichi is about "What's up, what's new, what's happening". We are focused on building people up, supporting one another and celebrating our successes.