Sobeys Douglastown Nutrition Events April 2013

Below is the schedule of nutrition classes happening at Sobeys in Douglastown for April. There are lots of great options … something for everyone!
5 Secrets to Lowering Blood Pressure (Free)
Salt and beyond! Learn which foods can help lower your blood pressure.
Wednesday, April 3rd, 10am-11:30am
Label Reading with Food Allergies (Free)
Are you struggling to find foods that are allergy safe? We can help!
Saturday, April 6th, 9am-10:30am
Taste and Learn … Mediterranean Diet! (Free)
Learn easy ways to eat the Mediterranean way, with recipes you will love.
Saturday, April 6th, 1pm-2pm
Healthy Weight (Free)
Just in time for spring! Join our 10-week program and learn how to lose weight the right 'weigh'.
Program starts Wednesday, April 17th, 10am-11:30pm Our most popular program!
Healthy Cooking ($15)
Enjoy a delicious meal prepared by our chef and get nutrition tips from our dietitian.
Friday, April 19th, 5pm-7pm Space is limited. Register early!
Going Gluten Free (Free)
Tips and tricks for following a gluten free diet, with recipes and meal ideas to help you out!
Tuesday, April 23rd, 6pm-7:30pm
Label Reading Tours (Free)
Confused about food labels? Take a tour with the dietitian!
Saturday, April 27th, 9am-10:30am or Tuesday, April 30th, 1pm-2:30pm
To register, visit the courtesy desk or contact Sobeys Dietitian Margaret Young at  or 1-866-546-9239 (voice mail) or (506) 778-2404 (store).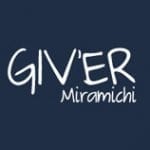 Giv'er Miramichi is about "What's up, what's new, what's happening". We are focused on building people up, supporting one another and celebrating our successes.