Beaubears Island Gearing Up for NB Festival of Tall Ships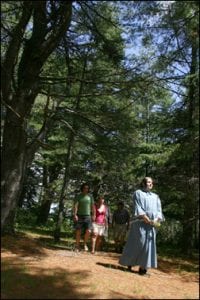 As the New Brunswick Festival of Tall Ships on the Miramichi draws near, the Beaubears Island Interpretive Centre prepares to offer an array of events throughout the weekend. Executive Director Wendy Comeau, the marshalled weight of the Friends of Beaubears Island, and a small army of volunteers are counting the days and getting ready to host the assembled thousands who will converge on the River May 30-June 2.
Manford Wasson, Cyril Donahue, Robert Squarebriggs and Shawn McCarthy, are each checking their facts and writing their respective presentations in anticipation of what promises to be a thrilling lecture series. The presenters will cover topics ranging from shipbulders to the construction of the vessels themselves.
Meanwhile, for those who prefer their history a bit more personified, the cast of the Interpretive Centre, under the direction of exalted dramatist Chris Matheson, are studying their lines and honing their craft, getting ready to reinvigorate the historic grounds and restore the vitality of the Island's storied shipyard, in a series of historic tours.
The now famous Barbara Ann is undergoing her spring refit and she will be cruising all weekend providing ferry service to both Beaubears Island and Wilson's Point. Her older sister, the Voyageur Canoe Sipu, is also being put through her paces, ramping up for the special limited engagement that will see her voyage alongside the visiting vessels at daybreak.
The Interpretive Centre too is being woken from its long winter slumber, as it will be open and showcasing a variety of special displays. Model ships will give spectators an idea of the many ships constructed on the Island, and at the dozens of yards along the river, while a tall ship photo gallery will chronicle the mighty vessels as they were, captured in the last days of their glory.
The Beaubears Island Shipbuilding National Historic Site of Canada, J. Leonard O'Brien Memorial, is the only known, undisturbed archaeological site associated with the national significance of the 19th century wooden shipbuilding industry in New Brunswick. For this reason, the Island uniquely compliments the Tall Ships Festival in a way that no other site can. For more information, call (506)622-8526 or visit beaubearsisland.ca.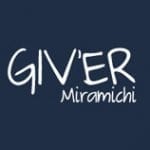 Giv'er Miramichi is about "What's up, what's new, what's happening". We are focused on building people up, supporting one another and celebrating our successes.