Benefit at Miramichi Folklore Park
A benefit for 12 year old Logan Crawford to help with medical expenses will be held at the Miramichi Folklore Park in Renous on Sunday, July 7th, 2013 from 2 to 5 pm.
Logan is the son of Carol Gillespie and Shannon Crawford and has recently been diagnosed with Type 1 diabetes. A person with diabetes can face direct costs for medication and diabetes supplies up to $15,000 per year.
Zack's Band will be on hand to provide entertainment for the afternoon fundraiser. Numerous singers will also perform throughout the day including Craig Curtis, Lori Walls, Jessica Munn, Adam Jardine, Bernie Colepaugh, Bernard Young, Marilyn Young, Anna Sturgeon, Jules Keenan, and Abby Keenan to name a few.
There will be a a fudge and bake sale, 50/50 draw, and door prizes also. Everyone is welcome to attend.
Canada has the sixth highest occurrence rate of type 1 diabetes in children 14 years of age and younger in the world. Type 1 diabetes is the most severe form of diabetes, striking infants, children and young adults, leaving them insulin-dependent for life. Insulin, however, is not a cure, nor does it prevent the eventual and devastating complications to the disease which may include kidney failure, blindness, heart disease, stroke, amputation and even death.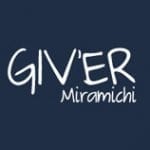 Giv'er Miramichi is about "What's up, what's new, what's happening". We are focused on building people up, supporting one another and celebrating our successes.