Miramichi Fishing Report for Thursday, July 4, 2013
Last week's rain has certainly brought water levels up, and beyond for a while.  However, levels are beginning to drop quickly.  Hopefully the warmer temperatures will not bring the water temperature up too much.  If all goes well, it should be a good weekend for fishing.
There is a steady stream of fish coming into the system each day, although not in great numbers.  The Northwest Trap Net at Cassilis was averaging about 15 combined fish a day while Millerton on the Main Southwest was a bit lower, but starting to pick up a little mid week.  Generally, the numbers this year so far are more encouraging than this time last year.  So there is enough reason to go to the rivers with hopes of success.
Generally, anglers are seeing good numbers of fish, but they are not taking as well as most would like.  Besides this, they have high water and decent temperatures and are on the move to get as far as they can while conditions are good.
Doug White's Tammerack Sports Fly Shop in Juniper said the long weekend was really good for a change. Salmon and grilse made a good showing with many hookups and losses. A few really nice salmon were released. The water was up a good pitch and holding while maintaining a good color. Nice to see the law enforcement group making a showing, keeps people honest.
Flies of choice: White-tailed green machines, Jigaboos, Willy whiskers, Bombers and assorted Bugs.
W. W. Doak and Sons in Doaktown said the numbers of fish were down slightly from last week, but there was still good fishing with some being caught every day.  There were not heavy concentrations but enough for moderate success.  There had been average numbers thus far this year.  There was enough water that fish were moving and could be almost anywhere, so it was difficult to get a precise read on actual numbers.
Flies of choice were Same-Thing-Murrays, Shady Ladies, Green-butt Bear Hairs, Undertakers and White-tailed Green Machines on no. 6 hooks.
Derek Munn of Ledges Inn in Doaktown and Mountain Channel in the Rapids area said angling up and down the river was generally good.  Water conditions were perfect. There were a lot of fish moving through, but not necessarily taking well.  They had caught three on Monday and had hooked eight Tuesday landing two grilse and three salmon.
Flies of choice were Ally's Cascade, Shady Ladies with red & green butts in the bug pattern, White-tailed Green Machines, Undertakers and Glitter Bears.
Herb Barry Sr. of Herb's Fly Shop on the Station Road in Blackville said there were lots of fish being seen.  Monday and Tuesday they saw a lot, but not many hooked up.  The water was a tad on the high side still on Wednesday, but fishable.  In the mornings the temperature was in the low 60s Fahrenheit.
Flies of choice were Same-Thing-Murrays, Undertakers, Preachers, Green Rats, Blue Rats, Rusty Rats and Whale River Rats.  The most used were the White-tailed Green Machines and Shady Ladies.  Some were using Bombers such as the Killer Whiskers.
Curtis Miramichi River Outfitting in Blackville said there were lots of fish around, including grilse, but they were a bit hard to hook.  The water was fishably high, but dropping quickly.  Canoeing conditions are very good.
Flies of choice were White-tailed Green Machines, Green Machines with Krystal Flash and red butts, Shady Ladies in the bug pattern, Ally's Cascade and Silver Downeasters.
George Routledge of George's Fly Shop at the Mouth of Renous in Quarryville said angling had been poor until Monday evening when six grilse were caught in a half hour on the incoming tide.  The water Tuesday was fishably high, but dropping fast.  The Renous was still a bit high.  He had no numbers Tuesday, but knew that some were being hooked.
Flies of choice were Shady Ladies, Yellow-winged Butterflies, White-winged Butterflies, Black Ghosts, White-tailed Green Machines and a few Blue Charms.  Sizes were no. 4 hooks, but they should be down to no. 6s by the weekend.
Jim Laws of Miramichi Hunting and Fishing in Newcastle, Miramichi reported some grilse being caught on the Northwest.  One angler had caught and released a salmon that had a big bite out of its tailbone.  Generally, the water was a bit high, but very fishable.
Flies of choice were White-tailed Green Machines and Echo Beaches.
Syd Matchett of Trout Brook Fly Shop on the Northwest Miramichi said there were some fish around, but they were not taking well.  He had lost two Saturday, while another angler had caught a grilse Saturday and another Sunday.  There were a few more reported here and there along the river.
Congratulations to Syd and Linda who were 42 years married on Wednesday!
Flies of choice were Shady Ladies, White-tailed Green Machines and Undertakers on nos. 6 & 8 hooks.
Debbie Norton of Upper Oxbow Outdoor Adventures on the Little Southwest Miramichi said they were having decent fishing and doing some catching.  Jim Hoyson and Dick Mills of Pennsylvania had hooked a salmon and a grilse on Tuesday.  Walt Geryk (of the Spey Casting and Fly Fishing School) is here until after the Miramichi Classic, and has been into some fish.  Jan Wojcik of Up-state New York caught his first ever salmon while Spey fishing and Ben Hoteling from PEI hooked a 12-pound salmon Tuesday.  Generally by late Tuesday, the water was fishably high.
Flies of choice were White-tailed Green Machines and Butterflies.
So with decent numbers of fish coming in each day, it is time to get out and "on the water".
Don't forget to show your support for our sponsors, because without them, this column would not be possible.
Fishing Packages are available at the newly renovated Days Inn in Miramichi, located in the heart of downtown Miramichi, just steps from the mighty Miramichi River.
Providing quality gear for the outdoor enthusiast all year round, Pronature in Miramichi has you covered. Stop in to check out their rods, reels, tackle and gear.
Visit Deals 4 U in Miramichi for your grocery needs, and good Cuban cigars to celebrate getting back to the rivers.
ANY FINANCIAL CONTRIBUTIONS TOWARD HELPING WITH THIS COLUMN ARE GREATLY APPRECIATED. Click here to donate now.  A SPECIAL THANKS to all who made contributions.
Thought for the Week: "Fishermen are born honest, but they get over it"… Ed Zern
E-MAIL:
~~~~~~~~~~~~~~~~~~~~~~~~~~~~~~~~~~~~~~~~~~~~~~~~
Hi Doug,
Just a few lines to tell you that my son , grandson, a friend and myself just returned from the Elbow stretch on the Northwest yesterday June 26.  Monday evening my grandson Andrew rolled a grilse and hooked and lost another. Not bad for a 12 year old !!! Tuesday, two grilse released and two or three lost. Around supper time we had a thunder and lightning and rain and it seemed to clear the air. Wednesday morning we released two salmon and three grilse and lost a couple more, not a bad mornings fishing !!!!
Regards, and keep up the good reports.
Dave Bishop
K. David Bishop
Tangled Roots Holdings Ltd.
~~~~~~~~~~~~~~~~~~~~~~~~~~~~~~~~~~~~~~~~~~~~~~~~
Hi Doug,
I wanted to send along a picture of a beauty male grilse that I caught on the Northwest on Sunday morning. It was one of the best fights I've had in a while. It was 24″ – 6lb and jumped 5 times. It was one of 2 that I got this past weekend, another caught on Saturday night. Not bad for my first trip out this year. The water was a perfect level and temperature. I hope to send you more pictures like this as the season go on.
Tight lines,
Dan Crouse
~~~~~~~~~~~~~~~~~~~~~~~~~~~~~~~~~~~~~~~~~~~~~~~~
Picture attached is my father-in-law with a ~15lb fish at 7:30 Tuesday morning at the Elbow Pool. He hooked and played a second large fish on the same fly 30 minutes later, but we didn't get it to the net.
Jay Sprague
~~~~~~~~~~~~~~~~~~~~~~~~~~~~~~~~~~~~~~~~~~~~~~~~
Atlantic Salmon Federation News
Thursday, June 27, 2013
Rivernotes – Encouraging But Early Returns
~~~~~~~~~~~~~~~~~~~~~~~~~~~~~~~~~~~~~~~~~~~~~~~~
Many rivers are showing encouraging returns of Atlantic salmon, and anglers have been seeing some success. Read more in RIVERNOTES
http://atlanticsalmonfederation.org/rivernotes/
ASF Research has updated their Field Notes. Check it out.
http://www.asf.ca/research-in-the-field.html
NB Salmon Council Calls for Catch and Release
~~~~~~~~~~~~~~~~~~~~~~~~~~~~~~~~~~~~~~~~~~~~~~~~
John Bagnall of NBSC talks about the need for anglers to practice catch and release, especially in the aftermath of Greenland's decision to return to a commercial harvest.
http://www.asf.ca/salmon-council-urges-catch-and-release.html
Gutting of Federal Fisheries Act Remains in Limbo
~~~~~~~~~~~~~~~~~~~~~~~~~~~~~~~~~~~~~~~~~~~~~~~~
An organization on the West Coast has developed a campaign to draw attention to the impact on Fish Habitat of changes in the Fisheries Act. ASF has long been concerned about the issue.
http://www.asf.ca/gutting-federal-fisheries-act-remains-in-limbo.html
The Future of Aquaculture
~~~~~~~~~~~~~~~~~~~~~~~~~~~~~~~~~~~~~~~~~~~~~~~~
Lewis Hinks, the Nova Scotia Director of Programs for ASF, discusses the problems of aquaculture and future potential of land-based operations in an internet mp3 interview.
http://www.asf.ca/lewis-hinks-of-asf-on-aquaculture.html
ASF's Fall Event Calendar
~~~~~~~~~~~~~~~~~~~~~~~~~~~~~~~~~~~~~~~~~~~~~~~~
Remember to keep track of ASF's fall event calendar. This can be reached from the website front page via the "Events" button on the right. Check dates, places, and before long there will be more details posted.
http://www.asf.ca/events.html
Until next week
TIGHT LINES
DOUG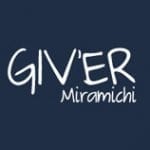 Giv'er Miramichi is about "What's up, what's new, what's happening". We are focused on building people up, supporting one another and celebrating our successes.