Miramichi Men's Fast-pitch Weekly Recap
by Shawn McCarthy
This week's recap of the Miramichi Men's Fast-pitch league begins with a scorcher. However, it was not the action on the field that made for the heat, but the temperature itself. With the mercury peaking at 32.9 °C, the doubleheader in Eel Ground between the Eagles and the 'Jungle Jim' Brewers was postponed due to the extreme heat.
Action resumed on Monday, with the Brewers taking on the Nelson 'Days Inn' Red Sox. The Sox ran away to an 11-0 victory, led offensively by Jason Lynch, who posted a home run, double, two singles, and had five RBI, and defensively by pitcher Dan Goodin, who claimed his fifth win of the season with seven strikeouts.
Ashley Cosgrove threw six strikeouts in the losing effort, while Blake Lynch, Ben O'Toole and Tyler Shaddick each had singles on the night. With seven wins, the Nelson club pulls within one victory of the coveted top spot in the league.
The league-leading Miramichi 'Towne Ford' Rangers looked to add a little cushioning distance between themselves and the Red Sox, when they met the trailing Eel Ground Eagles Tuesday night; and hoped to extend their winning streak to nine games.
Jimmy Keenan started on the mound for the Rangers and notched nine strikeouts in four innings of play, before Keith Sullivan came in and added six more of his own. Sullivan would manage a triple, double, and single while on the offensive end of the spectrum, while Brian Russell added two singles, and Greg Sullivan offered a double and single.
Eel Ground's strong pitching as of late did not fail them on this night, Trevor Ryan threw 13 strikeouts to hold the Eagles in the game, while Mike Simon, Chris Ryan, and Greg Richard added two doubles and five singles between them. In the end, the Rangers' juggernaut was halted and Eel Ground claimed its second victory this season, 11-7.
Fans looking forward to the next meeting of the Miramichi 'Towne Ford' Rangers and Nelson 'Days Inn' Red Sox will need to wait just a while longer, as a number of unforeseen scheduling issues forced the cancellation of Wednesday night's game. The game will be made up as part of a double header on July 16th; a meeting that could decide the standings atop the League.
Here's how things shake down in League, after eight weeks of play:
Miramichi Towne Ford Rangers
8 Wins, 1 Loss, 16 Points
Nelson Days Inn Red Sox
7 Wins, 3 Losses, 14 Points
Douglasfield Dodgers
3 Wins, 6 Losses, 6 Points
Miramichi Jungle Jim Brewers
2 Wins, 7 Losses, 4 Points
Eel Ground Eagles
2 Wins, 5 Losses, 4 Points
Pitching Wins
Jimmy Keenan (Rangers) – 5
Dan Goodin (Red Sox) – 5
Strikeouts
Dan Goodin (Red Sox) – 59
Jimmy Keenan (Rangers) – 47
Ashley Cosgrove (Brewers) – 31
Home Run Leaders
Greg Sullivan (Rangers) – 4
Keith Sullivan (Rangers) – 2
Justin Fogarty (Rangers) – 2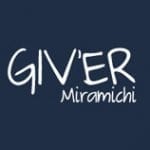 Giv'er Miramichi is about "What's up, what's new, what's happening". We are focused on building people up, supporting one another and celebrating our successes.