Miramichi Fishing Report for Thursday, August 1, 2013
There is certainly lots of water to report this week, and the fishing is quite good surprisingly.  MSA president and hatchery manager Mark Hambrook said the deluge we had this past weekend and the showers earlier this week have been a life-saver for the rivers and fish.  August is usually a warm month and this water will be a good buffer to the start the month.  Right now the water is high and cool and the salmon are revitalized and moving.   Hambrook saw fish jumping while out on his boat on the weekend.
Anglers are catching fish, although some are beginning to get a bit dark with copper bellies as they have been holding, waiting for a rain like we have just received.  The trap nets were reporting good numbers of fresh fish prior to the rains, but the high water prevented them from fishing over the weekend.  Cassilis just was set again Monday and Millerton Tuesday, so there were no reports yet.
The biggest problem was finding a spot to fish with the high water.  Many were back to using boats.  I talked to an angler who had fished the Dungarvon on Wednesday and he and others had not seen fish, and he told me the river was extremely high.
Doug White's Tammerack Sports Fly Shop in Juniper said we have lots of water and apparently for the few fishing there are a good run of salmon. All season I've heard nothing but "there's no water" or "there's no fish" but the people who are actually fishing are reporting although there were dry periods the fishing overall has been good. I got a call yesterday from a lad on his cell phone telling me he had just released his second salmon and had the river to himself.
Both branches of  the river are fishing well but you need to get out and fish. I hate to blow my own horn but my Jigaboo remains the number one wet fly with the White-tailed Green machine the top bug.
Flies of choice: Jigaboo, Bugs, Willy whiskers, Bombers and Butterflies.
W. W. Doak and Sons in Doaktown said angling was pretty good, with good numbers being caught along the system.  They had received a good bump of water and conditions were a little high late Tuesday, but fish were being caught.  The fish were on the move and most were seeing fish.  There was a mix of salmon and grilse being hooked.  Things were very positive for the time of year.
Flies of choice were Same-Thing-Murrays as the first choice, along with Undertakers, Bear Hairs and White-tailed Green Machines.
Derek Munn of Ledges Inn in Doaktown and Mountain Channel in the Rapids area said they were having good fishing for the conditions.  The water was a little high, but beginning to drop some although they were still getting frequent showers.  The fish being hooked were not the freshest, but there were good numbers of them around.  Catches were a mix of salmon and grilse with a slight edge to salmon.  They were averaging at least a couple a day per rod.  Last Friday they had seven rods on the water and together they hooked 35 fish and landed 24 before the rain.
One angler had hooked two salmon Monday evening and two Tuesday before heading out for the evening fish.  River came up about 4 inches TUESDAY night and the water temp was below 60 Fahrenheit this morning. Could be a great August.
Flies of choice were Smurfs, Shady Ladies, Picassses (A Gaspe' fly), Green Highlanders and Blue Charms
Herb Barry Sr. of Herb's Fly Shop on the Station Road in Blackville said he'd heard that fishing was  good, particularly from Upper Blackville up river.  In the Blackville area itself, it was difficult to get a spot to fish with the high water, but if you could get a line out, your chances might be good.
Barry had an interesting story about his own experiences last Friday.  He had gone to the river to fish after it started to rain.  He said that just as he got there and tried to get his line out, he noticed the leader was tangled around the tip of his rod, so he got out of the water and straightened it out.
As he started back into the river he cast his line to get the leader out and was pulling out his line for anther of several cast he usually makes to finally get out a comfortable length of line he normally fishes with.  Just as the first cast of leader hit the water, a salmon grabbed his fly and headed down river full tilt.  He said the next thing he knew he was looking at the almost bare spool of backing.  He decided to give it a quick yank and the salmon got free without taking his hook or breaking his leader, and he did not lose his line.
"I thought I had hooked the devil.  He never stopped and continually was jumping splashing, flipping and generally acting bad.  So I was happy that he was gone and I hadn't lost my line and backing", said Barry.
Barry reeled in and got set to start again and had just cast out his first stretch of leader, getting ready for a second try when his hooked was grabbed again, and another fight was on.
"This time it was a Striped Bass about the size of a grilse.  We usually don't see them this far up river, but it was a fight and I landed and released it.  But it was an interesting start to a short time on the water", he said.
Late last week, Barry had another interesting experience.  He hooked and landed a small grilse.  But what was unusual was that that it was covered with more sea lice than he'd ever seen on one fish.
"Its whole back and down  its sides was covered with sea lice.  I'd never seen that many on one fish before", he said.
Another angler had great fishing just prior to the rain hooking a salmon and four grilse in a little over a day using an Undertaker.
One American sport was into his shop to put an order in for more flies as he was returning in three weeks as he had never experienced fishing as good while he was here.
Flies of choice were the Rusty Rat (for the "Devil" and the bass),  Orange Squirrel Tails, Bear Hairs, Preachers, Undertakers, Shady Ladies and White-tailed Green Machines.
Curtis Miramichi River Outfitting in Blackville said fishing was good if one could find a place to get out in the high water.  Many anglers were using boats.  Obviously, the water was quite high, but dropping some by Tuesday.  The water had been dirty on the weekend, but was clean by Tuesday.  Canoeing conditions were perfect.
Flies of choice were Same-Thing-Murrays, Shady Ladies and White-tailed Green Machines.
George Routledge of George's Fly Shop at the Mouth of Renous in Quarryville was not available for comment as he had been hospitalized for the past week.  George is improving and should be home again by the weekend.  We all wish him and Shirley the best!
Jim Laws of Miramichi Hunting and Fishing in Newcastle, Miramichi reported lots of water both on the Northwest and Main Southwest.  With high water, fishing was a bit slower, but some were being caught if anglers could get out.  The water was still high late Tuesday, but dropping some in spite of frequent showers.  There was a mix of salmon and grilse being hooked.  Laws felt angling should be good by the weekend.
The second period for retaining Striped Bass opens Friday August 2. although hook and release has been in effect since the last retention period in early May.  However, anglers must not expect the same numbers of fish as were seen in May as this was the spawning time and all Stripers from the Gulf of St. Lawrence were congregated around Miramichi in the staging area, waiting for the right temperature to spawn between Eel Ground and below Red Bank on the North West Miramichi.  After spawning the bass make their way back out through the system.  There are still decent numbers which have stayed in Miramichi and surrounding areas, but the numbers are not the same as in May.  Later in the Fall, the numbers will peak again as they return.
However, some anglers were having decent hook and release of Stripers on the Nelson side of the Miramichi this past weekend.   So don't be shy about trying for them. Remember that anglers must use a single barbless hook and can only keep one a day, assumably in the 55-65 cm range as in May, although I have not heard specifics yet.
Flies of choice were for salmon were Shady Ladies, White-tailed Green Machines. Black Ghosts, Undertakers and some Bombers.
Syd Matchett of Trout Brook Fly Shop on the Northwest Miramichi said there was lots of water now and fishing had improved.  It was decent on the weekend, but slower by Tuesday.  Fish were moving and some that were caught were showing signs of having been in the river for a while.  He was expecting some fresh fish with this last raise of water and expecting good angling for the weekend.
Flies of choice were White-tailed Green Machines, Black Ghosts and Yellow Butterflies.
Debbie Norton of Upper Oxbow Outdoor Adventures on the Little Southwest Miramichi said there was certainly lots of water around and more had come down Tuesday. She said that they had tried to fish on Saturday, but there was simply too much water.  If a person so desired, it would have been easy to navigate the Little Southwest with a boat.  However, Paul Elson Sr. had caught a salmon as did Dennis Beukelman who was out with guide Brett Silliker.
Another nice touch happened to Kelsey McGee who had just received her guide's licence.  On her first day of guiding, she was able to have her sport hook up with a nice salmon.
Flies of choice were White-tailed Green Machines, Undertakers, Shady Ladies and Butterflies.
So with lots of water, some fresh fish, a lot of fish ,moving and the start of the Striped Bass retention period, it is time to get out and "on the water".
Don't forget to show your support for our sponsors, because without them, this column would not be possible.
Visit Deals 4 U in Miramichi for your grocery needs, and good Cuban cigars to celebrate getting back to the rivers.
Providing quality gear for the outdoor enthusiast all year round, Pronature in Miramichi has you covered. Stop in to check out their rods, reels, tackle and gear.
Fishing Packages are available at the newly renovated Days Inn in Miramichi, located in the heart of downtown Miramichi, just steps from the mighty Miramichi River.
ANY FINANCIAL CONTRIBUTIONS TOWARD HELPING WITH THIS COLUMN ARE GREATLY APPRECIATED. Click here to donate now.  A SPECIAL THANKS to all who made contributions.
Thought for the Week: "Fishing is a perfectable art, in which nevertheless, no man is ever perfect". Clifford Pinchot
~~~~~~~~~~~~~~~~~~~~~~~~~~~~~~~~~~~~~~~~~~~~~~~~
From MSA:
Hi All
Today the MSA is featured on the front page of the Telegraph Journal with a great story on our efforts to conserve the Atlantic salmon. To read the story go to "Low Salmon Returns Spur Call to Action". (Friday, July26)
MSA receives $400,000 Estate Gift – As a lasting contribution to New Brunswick's famed salmon river, the Miramichi, in which he so dearly loved to spend his fly-fishing time, the Estate of Bruno Bobak has generously donated $400,000 to the Miramichi Forever Fund being raised by MSA Campaign 60, our 60th Anniversary capital campaign.
A story regarding the donation published in the Miramichi Leader can be read at "Late Artist Bequeths $400,000 to Salmon Association" and the press release issued by the estate can be read at "Press Release – Estate of Bruno Bobak".
Though today we are experiencing heavy rainfall with forecasts of 50 – 70 mm of rain, we did have a very hot, dry spell that put salmon in stress and prompted DFO to close 22 cold water pools. These pools are now open but if you would like an explanation as to what initiates pool closures and  openings and the warm water effect on the salmon please read this story published in the Leader earlier this week with comments by MSA President Mark Hambrook – "Hot Summer Temps Stifle Salmon Fishing".
DFO has asked me to remind everyone that they will be closing 3 areas to angling on August 1st. These are Indiantown Brook on the Southwest Miramichi; Wilson Brook (locally known as the Bear's Den) on the Southwest Miramichi, and Sutherland Brook on the Northwest Miramichi. These pools will be closed for the remainder of the season. I was asked why these pools. These three pools are not regular salmon pools that an angler would be fishing – they are really just holding areas for salmon when water temperatures get high. The fish are only in these areas when they are under stress looking for cold water, otherwise, if temperatures are good there are no fish there (no real pool) –  so DFO wants to protect them. These areas are also very susceptible to poaching and really anyone there would be taking advantage of the fish under stress. DFO will be posting the variation order closing these pools on their site at http://www2.glf.dfo-mpo.gc.ca/fam-gpa/cp/ord/list-e.php?activeE=1&typeE=V&yearE=0&textE= . Variation orders are not the easiest to follow so DFO also issues a note to recreational anglers explaining the variation order in plain English – these can be found at http://www.glf.dfo-mpo.gc.ca/Gulf/FAM/Recreational-Fisheries.
Good numbers of fish have been making their way to the Northwest and Dungarvon Barriers over the last couple of weeks.
As of July 21st  the Northwest Barrier held 186 salmon and 123 grilse. This was up from 164 salmon and 107 grilse the week before. In comparison to 2012 – that same week last year we were at 173 salmon and 66 grilse. There were also 1034 trout at the barrier – compared to 724 same time last year.
The Dungarvon Barrier also had great numbers the week ending July 21st. 205 salmon and 175 grilse reached the Dungarvon barrier – compared to 85 salmon and 107 grilse the same time last year. Only 52 trout have made their way up the Dungarvon – compared to 55 the same time last year.
It was an excellent week at both the Cassilis and Millerton trap nets with Sunday, Monday. Wednesday and Thursday all producing big numbers. When the DFO counts come out on their website to the end of July we should be back above last year's numbers. To view the DFO counts go to our website – www.miramichisalmon.ca – and click the DFO Salmon Counts link under the Quick Links.
Have a great weekend.
Nola
~~~~~~~~~~~~~~~~~~~~~~~~~~~~~~~~~~~~~~~~~~~~~~~~
Atlantic Salmon Federation News
Friday, July 26, 2013
ASF Rivernotes – Good News and Not So Good News
~~~~~~~~~~~~~~~~~~~~~~~~~~~~~~~~~~~~~~~~~~~~~~~~
There have been big events in the past week, not least a reopening on the Miramichi. ASF Rivernotes Blog also takes a moment to provide a quick overview of what is happening with Atlantic salmon in Europe, and surprisingly great returns on some rivers in Quebec. Lots of great reading.
http://atlanticsalmonfederation.org/rivernotes/
ASF's Research Blog is updated with a window on stream surveys
http://www.asf.ca/research-in-the-field.html
Major Dam Breached on Maine's Penobscot
~~~~~~~~~~~~~~~~~~~~~~~~~~~~~~~~~~~~~~~~~~~~~~~~
The Veazie Dam is big, high, and now it is on the way to being demolished. A ceremony surrounding the breaching of the dam was held on Monday, and this program has generated such excitement it has received coverage continent-wide.
Some examples you might like to check out:
Historic Penobscot Dam Removal Begins
http://asf.ca/historic-penobscot-dam-removal-begins.html
Down Comes Another Dam
http://asf.ca/down-comes-another-dam-ny-times-.html
Maine's Veazie Dam Brings Hope to Anglers
http://asf.ca/veazie-dam-removal-brings-hope-to-salmon-anglers.html
Maine's Veazie Dam Coming Down (two great photos)
http://asf.ca/maine-s-veazie-dam-on-penobscot-coming-down.html
Video of the Dam Breaching Event (1 min. 20 sec)
http://asf.ca/veazie-dam-removal-video.html
MORE dreaded ISA in NL Salmon Farms
~~~~~~~~~~~~~~~~~~~~~~~~~~~~~~~~~~~~~~~~~~~~~~~~
This week we have word that yet another cage site of Gray Aquaculture has salmon with this highly contagious disease that risks the health of Atlantic salmon nearby, and especially those travelling to and from the Conne River. Destruction of the salmon has been ordered. Read more:
http://asf.ca/new-nl-site-with-isa.html
Until next week
TIGHT LINES
DOUG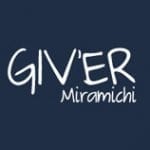 Giv'er Miramichi is about "What's up, what's new, what's happening". We are focused on building people up, supporting one another and celebrating our successes.