Miramichi Men's Fastpitch Week 13
Miramichi Men's Fastpitch Week 13
By Shawn McCarthy
This week's action in the Miramichi Men's Fastpitch league began when the Eel Ground Eagles claimed victory over the Douglasfield Dodgers by a score of 8-2 Monday night.
Travis Nevin led the Eagles from the mound with 15 strikeouts, and offered two home runs on the offensive side of things. Chris Ryan also put two over the fence, as the ever proficient Eagles' bats were brought to bear on the youthful Dodgers. Devon Mackenzie and Ryan Doyle combined for seven strikeouts against the Eagles.
Play continued Monday when the Miramichi Jungle Jim Brewers edged the Nelson Days Inn Red Sox 5-4 in extra innings.
The Red Sox got on the board early putting up three runs in the first on the strength of a couple of doubles by Jake Nicholson and Ransen Harris, but the Brewers responded in the bottom half as Joey Ryan doubled in two runs, cutting the lead to 3-2.
The Brewers went on to tie the game in the fourth, go ahead in the fifth, only to see the Red Sox square it up again in the sixth. Ben O'Toole was the hero for the Brewers in the bottom half of the eighth, as he singled in the winning run. Blake Lynch earned his first win on the year, striking out three along the way. Dan Goodin struck out nine in the loss.
Rain sealed the fate of Tuesday and Wednesday night's games, making this report a short one.
Here's how things shake down in the Men's League, after 13 weeks of play:
Miramichi Towne Ford Rangers
12 Wins, 2 Losses, 24 Points
Nelson Days Inn Red Sox
11 Wins, 6 Losses, 22 Points
Douglasfield Dodgers
6 Wins, 9 Losses, 12 Points
Eel Ground Eagles
5 Wins, 9 Losses, 10 Points
Miramichi Jungle Jim Brewers
4 Wins, 11 Losses, 8 Points
Pitching Wins
Dan Goodin (Red Sox) – 8
Jimmy Keenan (Rangers) – 7
Strikeouts
Dan Goodin (Red Sox) – 104
Jimmy Keenan (Rangers) – 71
Home Run Leaders
Greg Sullivan (Rangers) – 5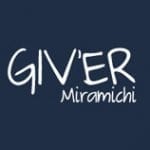 Giv'er Miramichi is about "What's up, what's new, what's happening". We are focused on building people up, supporting one another and celebrating our successes.