Alzheimer Society Presents Education Series
The Miramichi Chapter of the Alzheimer Society will present a five part education series beginning October 10, 2013 at the Chatham Public Library.
Statistics from the study, Rising Tides – The Impact of Dementia on Canadian Society,(October 2009) show a bleak future. At present, approximately 500,000 Canadians are afflicted with Alzheimer's Disease and related dementias. More than 71,000 are under the age of 65, and approximately 50,000 are under the age of 60. Women make up 72%. Of great concern is the possibility that within a generation (25 years), the number could reach between 1 million and 1.3 million Canadians.
Education is vital to reducing the risks and impact of this disease on our citizens.
Session 1: Thursday, October 10, 6-8 pm. A Public Legal Information and Education Service of New Brunswick, on Wills and Power of Attorney with Rosemary Losier.
Session 2: Friday, October 18 1:30 – 3:30 pm. What is dementia? Overview of types of dementia, signs, and risk factors.
Session 3: Friday, October 25, 1:30-3:30 pm, Communication and Coping Strategies.
Session 4: Friday, November 1, 1:30- 3:30 pm, Resources and Support
Session 5: Tuesday, November 5, 6-8 pm, Navigating the System, Social Development: needs and financial assessments.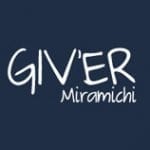 Giv'er Miramichi is about "What's up, what's new, what's happening". We are focused on building people up, supporting one another and celebrating our successes.