"Trick or Peas" puts a new spin on Halloween! Instead of candy, some students from Blackville High School will be going door-to-door collecting non-perishable food items which will be donated to the Blackville Food Bank.  Canned beans, peas, soup, peaches, pears, etc. are all good choices to give!
Did you know that 1.6 million Canadian households experience food insecurity? That amounts to nearly one in eight households! That means that 3.9 million individuals, including 1.1 million children do not have access to safe, nutritious and affordable food.
The Blackville Food Bank has 56 registered clients and services approximately 30 of those each month. Help scare away hunger this Halloween!
In related food bank news, the Blackville Credit Union held a Food Drive on Credit Union Day, October 17, which generated 5 bags of food and $309.75 in cash donations for the Greater Blackville Resource Centre. Pictured below are GBRC president Pastor Albertine LeBlanc, Blackville Credit Union manager Jacqueline Jardine, volunteer Ken MacIntosh and vice-president Silas Jardine.
For more information about the Greater Blackville Resource Centre's food bank, visit their website at www.blackvilleresource.com.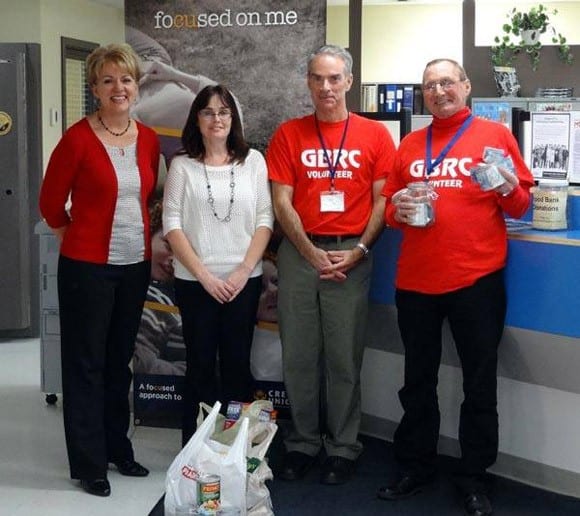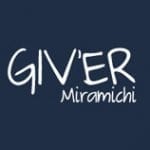 Giv'er Miramichi is about "What's up, what's new, what's happening". We are focused on building people up, supporting one another and celebrating our successes.