National Literacy Week: Why I Read
by Jules Keenan
A lot of people have come to me, asking how I can read so much, or saying they hate reading, and only read when they have to. They can't seem to understand what literature can do to a person. They don't comprehend what a good book can do.
Great books, especially old ones with thick, yellowing, pages, open doors to us, which could never have been opened otherwise. They let us explore new worlds, and fall in love with new people. They can bring you to worlds unimagined and unexplored. With new adventures never before witnessed, and creatures that were never known to exist. They can introduced you to amazing heroes that can string together heartfelt words to make you all warm inside. Take you up to the heavens and to the bright corners of the world. Or they can let you meet terrible villains, which either have a nasty personality and are just fat pigs, or are truly just hilariously terrible at being the bad guy.
Books can make you laugh when you're upset and cry when you're not. They can make you so angry that you want to bash your head in with the wall, or so excited you'll be jumpy for weeks. Novels bring out the sleuth in all of us, or show us who the romantics at heart are. They bring out so many different emotions; some that you didn't even realize you had, but sometimes wish you could have access to forever.
Cicero said, "A room without books is a body without a soul." This is true, because that's what books are. They are people's heart, desires, hopes, and dreams. They are people's minds laid out for us on paper. Authors write when they are sad, and write when they are happy, they should write when they love, and love what they write.
Books are not only great listeners, and great friends, but they are also an escape route. They allow us to escape reality, especially when it is at its cruelest. By reading books, we can look inside other people's heads, instead of being trapped inside our own.
Books are a beautiful, loving, majestic gift that we should all be thankful to have the opportunity to be able to possess the ability to read. They are friends that will never ever leave your side.
Next time you or someone else comes to me asking why I read. This is why! So, especially during Literacy Week, join me and many other passionate readers, and pick up a book. If you do, you'll never be alone for the rest of your entire life.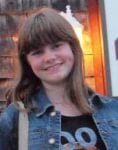 Fourteen year old Jules Keenan has been writing since she was six. One of the youngest members of the Writers' Federation of New Brunswick, Jules enters their writing contest every year and hopes one day she will win an award. The eighth grade student of Blackville Middle School lives in Barnettville, NB with her twin brother, Samuel; younger sister, Abby; proud parents, Jennifer and Jason; and fur baby, Max.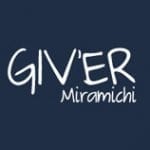 Giv'er Miramichi is about "What's up, what's new, what's happening". We are focused on building people up, supporting one another and celebrating our successes.