T-Wolves Leading the Way in Post-secondary Commitments
Several players from the MHL have already confirmed their attendance at a number of post-secondary institutions in both Canada and the United States. Last year, a record 34 graduating players made their way to various CIS and NCAA institutions thanks in part to the assistance and support of their respective MHL clubs, up from 30 players in 2011-12.
So far, eleven players have announced their commitments and the team leading the league in number of commitments is the Miramichi Timberwolves. This past season's Meek Division regular season champs boast four players making their way to university in the fall.
2013-14 MHL MVP Rankyn Campbell has committed full time to St. Thomas University. Already a student at STU, Campbell balanced school with a phenomenal hockey season this past year, posting a league leading 39 goals and 71 points – good for second overall in the MHL – while serving as T-Wolves captain. Not to be outdone, he then led his squad in play-off scoring with 12 points in 11 games. The Galloway, New Brunswick native completed a stellar four year Jr.A career this past spring, finishing with 220 points in 196 regular season games.
Also heading to STU on a full-time basis next year is Timberwolves forward Bryce Milson. The Miramichi native posted 33 goals and 33 assists in 45 games. The shifty Milson – who spent four years in the QMJHL with Acadie-Bathurst, Lewiston, Drummondville and Cape Breton – was a force in the latter half of the season in particular, being held off the scoresheet in only four regular season games after December 31st. For his efforts, Milson was named one of the CJHL's Three Stars for the month of February.
Timberwolves defenseman Trey Lewis – coming off a season in which he was named the MHL's top rearguard – will be making his way to St. Francis Xavier University in September. The Aldouane, New Brunswick native had spent four seasons with the QMJHL's Halifax Mooseheads before being picked up by the T-Wolves this past November. In 31 regular season games, Lewis posted 24 points and added an invaluable veteran presence after winning a Memorial Cup Championship with Halifax the previous season.
Rounding out the list of Timberwolves who have already declared their academic intentions for this fall is goaltender Clint Windsor. The Hamilton, Ontario native made his way from the OHL's Ottawa 67's to Miramichi in October and hit the ground running, racking up a spectacular 21-4-8 record in the regular season to go with a 2.42 GAA, .921 save percentage and three shutouts en route to being named the MHL's top goaltender. Windsor now makes his way back to Ontario where he'll be studying down the road from his hometown at Brock University in St. Catharines.
Several commitments are still pending from players on various league teams. Once they are confirmed, they will be announced by the league. The MHL offers their sincere congratulations and best of luck to all graduating players in all of their on and off-ice pursuits.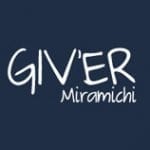 Giv'er Miramichi is about "What's up, what's new, what's happening". We are focused on building people up, supporting one another and celebrating our successes.