Premier Gallant, Executive Council members named, sworn in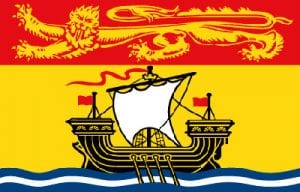 Premier Brian Gallant and the members of the Executive Council were sworn in this afternoon in a ceremony held at the legislative assembly in Fredericton.
Gallant spoke about the new government's vision for New Brunswick.
"Job creation will be the top priority of this government in our coming mandate," Gallant said. "We must get our finances in order, help our families and restore hope in our province."
The ceremony was presided over by Lt.-Gov. Graydon Nicholas and took place in the presence of the premier, Executive Council, the newly elected members of the legislature, their families and invited guests.
In keeping with the long-standing tradition of the legislative assembly, Gallant named the members recommended for appointment, which the lieutenant-governor signed. Nicholas also administered the Oath of Allegiance and the Executive Councillor's Oath to each member of the Executive Council.
Gallant recommended the assignment of ministerial responsibilities to each of the members of the Executive Council. The lieutenant-governor then signed the orders of assignment for each member.
The new Executive Council reflects commitments Gallant made regarding a smaller cabinet of 12 ministers, brought about by having several ministers lead multiple departments. Gallant said in the first few months of his mandate, some restructuring will be done to reduce the number of departments, deputy ministers and other senior executives to further streamline the provincial government.
In his remarks to the assembly, Gallant impressed upon his new cabinet the importance of their role in moving New Brunswick forward.
"We have a great challenge ahead of us. It's important that we face this challenge together," Gallant said. "I have confidence that cabinet ministers will help us meet the expectations of our new government. We have made commitments to the people of New Brunswick and it is the job of every member to work hard every day to help us keep those commitments."
Below is a list of the 12 ministers and the portfolio for which they are responsible:
Premier Brian Gallant – Premier, President of the Executive Council, Chair of the New Brunswick Jobs Board, Minister responsible for Innovation, Minister responsible for Intergovernmental Affairs, Minister responsible for Women's Equality, Minister responsible for Rural Affairs.
Stephen Horsman – Deputy Premier, Minister of Public Safety and Solicitor General, Minister of Justice.
Denis Landry – Minister of Natural Resources, Minister of Human Resources.
Donald Arseneault – Minister of Energy and Mines, Minister responsible for Efficiency NB, Minister responsible for Official Languages.
Rick Doucet – Minister of Economic Development, Minister of Agriculture, Aquaculture and Fisheries, Minister responsible for Opportunities NB, Minister responsible for Trade Policy.
Victor Boudreau – Minister of Health, Minister responsible for the Regional Development Corporation, Minister responsible for Strategic Program Review.
Ed Doherty – Minister of Government Services, Minister responsible for Aboriginal Affairs, Minister responsible for the Economic and Social Inclusion Corporation.
Brian Kenny – Minister of Environment and Local Government.
Bill Fraser – Minister of Tourism, Heritage and Culture, Minister responsible for the Northern and Miramichi Funds.
Roger Melanson – Minister of Finance, Minister of Transportation and Infrastructure, Chair of the Board of Management.
Francine Landry – Minister of Post-Secondary Education, Training and Labour, Minister responsible for La Francophonie.
Cathy Rogers – Minister of Social Development, Minister of Healthy and Inclusive Communities.
Serge Rouselle – Minister of Education and Early Childhood Development, Attorney General.
Premier Brian Gallant today also announced the names of members of the government caucus who will occupy legislative roles.
"Our government is blessed with a very strong team," said Gallant. "I thank these members for agreeing to take on these important roles."
Earlier today, Gallant named the smallest cabinet in nearly 50 years. The following MLAs will supplement the governing team in critical, non-cabinet roles in the legislative assembly.
Hédard Albert, MLA-elect for Caraquet, will be government house leader and chief government whip. Albert will not be a member of the executive council, but will be invited to attend cabinet meetings and committees when the government's legislative agenda is discussed.
Bill Fraser, minister of tourism, heritage and culture, and MLA-elect for Miramichi will be deputy government house leader.
Daniel Guitard, MLA-elect for Restigouche-Chaleur, will be deputy government whip.
Monique LeBlanc, MLA-elect for Moncton East, has been elected chair of the government caucus.
Lisa Harris, MLA-elect for Miramichi Bay-Neguac, and Bernard LeBlanc, MLA-elect for Memramcook-Tantramar, will be appointed deputy Speakers.
Gallant also said that he and the government caucus will support Moncton Centre MLA-elect Chris Collins' candidacy for Speaker of the legislative assembly.
Members of legislative assembly will be sworn into office and a ballot for Speaker will be taken on Friday, Oct. 24.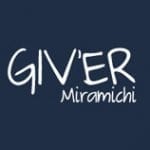 Giv'er Miramichi is about "What's up, what's new, what's happening". We are focused on building people up, supporting one another and celebrating our successes.