Government Invest in Arbec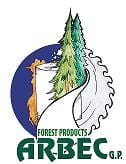 Arbec Forest Products Inc. will improve its Miramichi plant thanks to investments by the provincial and federal governments.
"We have a clear plan which focuses on the strengths of New Brunswick and New Brunswickers, and creating jobs and economic opportunities in the Miramichi region is part of that plan," said Tourism, Heritage and Culture Minister Bill Fraser, who is also minister responsible for the Northern and Miramichi Funds. "Arbec Forest Products Inc. recognizes the tremendous opportunities for growth that exist in the Miramichi region and is an important partner in re-energizing the economy of the Miramichi. Our government is proud to invest in communities in the Miramichi region."
The funding will allow the company to purchase an automated bundle wrapper and undertake improvements to the surface area around the railway to allow for more efficient product loading.
"Our government understands the important role the forest industry plays in strengthening our economy and ensuring our region's competitiveness in the global economy," said Miramichi MP Tilly O'Neill Gordon. "By supporting companies like Arbec Forest Products, for the acquisition of new equipment and to improve their efficiency, we are helping the forest industry produce world class products, which will further contribute to the sustainability and competitive edge of this important industry in New Brunswick."
O'Neill Gordon attended for Rob Moore, minister of state for the Atlantic Canada Opportunities Agency (ACOA).
The provincial government is investing $100,000 into the plant, the federal government, through ACOA's Business Development Program, is investing $265,500 and Arbec Forest Products Inc. is contributing $165,500.
"Arbec Forest Products appreciates the support of the Government of Canada and the Province of New Brunswick in partnering with us on our investment in achieving a more efficient way in packaging and delivering our product to our customers," said Les Flett, mill manager, Arbec Miramichi. "Their assistance in our Automated Bundle Wrapper project to wrap our product for shipment on open rail cars allows us to be more efficient in delivering our product to existing customers as well as the opportunity to deliver it to distant North American markets."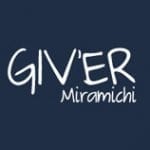 Giv'er Miramichi is about "What's up, what's new, what's happening". We are focused on building people up, supporting one another and celebrating our successes.