Local archers headed to the Canada Winter Games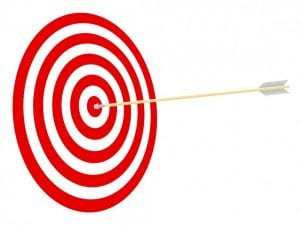 Three young athletes from the Miramichi area will be heading to the 2015 Canada Winter Games to represent their province in the archery competition. The chosen athletes are Hailey Baisley (male recurve), Sarah MacDermaid (female recurve), and Chaz Savoie (male recurve alternate). They will be representing not only the community, but also the province along with Christopher Golden of Tracy, Tyler Murphy of Fredericton, Alyssa Murphy of Fredericton, Emily Gorman of Woodstock, and Athena Francis of Esgenoopetitj First Nation.
Qualifying for the Canada Winter Games is no easy task; the qualifying athletes participate in three trial shoots spread over three months. Each archer shoots 60 arrows at these trials and the top two of the three shoots are averaged to determine that archer's score. Once the trial period is over a team of four is formed of the top athletes in male recurve, female recurve, male compound, and female compound archery. In addition to these four athletes, an alternate is picked for each category in case any of the original team cannot attend the games. In order to qualify, athletes must be no older than 22 years of age and must live in Canada.
"The Archers who qualified did exceptionally well and the archery community is proud of them in both their accomplishments and their dedication to the sport.  This is a decision not to be taken lightly and they and their parents must invest so much of their time and lives to even try out for these games." said Tracey Baisley, president of the Miramichi Archery Club.
The Miramichi Archery Club participates in a variety of competitions and events throughout the year. The Archery Association of New Brunswick organizes events and competitions held by clubs throughout the province. In Miramichi, archers participate in both an indoor season (December – May) and an outdoor one (June – August). In addition to participating in competitions, the Miramichi Archery Club actively participates in many community events and initiatives such as the Golden Hawks' Annual Activity Days, The Girls and Boys Club, and the Upper Miramichi Scouts.
If you are interested in the Miramichi Archery Club and would like to give the sport a try first-hand, the club meets every Thursday and Friday night from 6:30 p.m. to 8:30 p.m. The first three nights are free, except a $3.00 users fee for the city. Coaches are present and all equipment is provided.
Congratulations to the athletes who qualified and to the Miramichi Archery Club!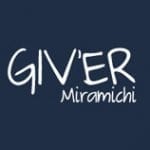 Giv'er Miramichi is about "What's up, what's new, what's happening". We are focused on building people up, supporting one another and celebrating our successes.