Miramichi Women of Influence Night award winners announced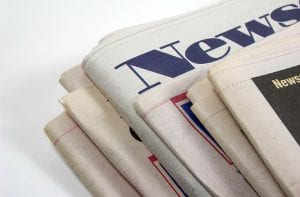 The Women of Miramichi Entrepreneurial Network held their annual award gala on November 29, 2014. During their Women of Influence Night, several local women were celebrated for their contributions to the community. The awards features three categories; Female Entrepreneur of the Year, Female Professional Excellence of the Year, and the Women of Influence Award.
The Female Entrepreneur of the Year award "recognizes and celebrates the entrepreneurial spirit and success," according to the Women of Miramichi Website. This award was received by Lisa Williams of UNICARE Home Health Care
Lisa has a B.A. in Psychology from Mount Allison University, and both a Bachelor of Business Administration and Education Degree from the University of New Brunswick. She travelled abroad as a teacher for several years before being inspired by her aging grandmother to provide high quality, at-home health care. UNICARE has since grown to a two-story office and training center with more than 120 employees. Lisa has also opened a second business, UNI-CLEAN SOLUTIONS.
In addition to running her business, Lisa is an active community member. She is a board member and volunteer with the Newcastle Rotary Club, is a board member of the Miramichi Chamber of Commerce, and is involved with the provincial board of the New Brunswick Home Support Association. In addition to running her business and participating in the community, Lisa has continued her education and recently graduated from the ELP program at the Wallace McCain Institute.
According to the Women of Miramichi website, the award for Female Professional Excellence of the Year goes to "an outstanding woman who is acknowledged in her field for her professional leadership. She is committed to excellence, creates and inspires a positive work environment and influences and motivates positive change in her profession, trade or workplace. Karen White-O'Connell received this award for her work with NBCC Miramichi.
Karen has been NBCC Miramichi's Regional Director for the past three years. Since returning to Miramichi in 2001, Karen has dedicated herself to to the school and the role it plays in the community. Karen has earned Masters degrees in Administration and in Educational Educational Foundations, in addition to three college program certificates.
Karen taught for several years before joining NBCC Miramichi in 2003. She was the Director of Administration when the school became the first campus to have a Student Learning Centre in 2006, which is designed to help students with disabilities. Karen has also created a welcome space on campus for a domestic violence outreach coordinator role. She also acted as Chair of the campus committee for the launch of the NBCC Robertson Institute for Community Leadership on October 15th. In addition to her work with NBCC, Karen volunteers with the Family Violence Prevention Network, Air Cadets, and the Chamber of Commerce.
The Women of Influence Award "recognizes an outstanding woman over the age of 29 who is respected and admired for her leadership, achievements and contributions to her workplace, community, and is a positive influence." This award was earned by Connie Doucet for her contributions.
Connie has worked as a Registered Nurse for most of her life, beginning with pediatrics. In 1985 she joined the Extra Mural Program, an innovative concept of community based medical care. It was here that she discovered her passion for Palliative care. She has since become one of 1,800 nursing professionals in Canada who holed palliative certification  through the Canadian Nurses Association. She earned her certificate in Palliative care through Alberta's Grant MacEwan College and is Past President of the New Brunswick Hospice Palliative Care Association.
Connie has been known to go the extra mile for both patients and their families, both on and off the job. Connie was eventually driven to gather like-minded members of the community in 2011 to discuss establishing a Hospice organization in Miramichi. Thanks to her contribution to the project, Hospice Miramichi took form over the next two years. She retired in 2013 after contributing greatly to the community.
If you would like to learn more about the winners, the award gala, or Women of Miramichi, check out their website.
Congratulations to all of the 2014 award winners!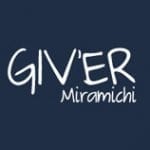 Giv'er Miramichi is about "What's up, what's new, what's happening". We are focused on building people up, supporting one another and celebrating our successes.