Timberwolves Maintain Presence in CJHL Top 20
Once again two clubs in the Maritime Hockey League (MHL) were recognized in the weekly Canadian Junior Hockey League (CJHL) Top 20 Rankings, and once again those two clubs were the Woodstock Slammers and Miramichi Timberwolves.
The Slammers continued their dominance over the MHL this week and it was reflected in this week's rankings. By jumping two spots to second overall, Woodstock reaches a placement not achieved by an MHL club since the Truro Bearcats were awarded the same slot on both November 26th and December 3rd, 2012.
The Slammers went 2-0 on the weekend. After their scheduled game in New Glasgow against the Pictou County Weeks Crushers was postponed due to inclement weather, they remained in New Brunswick and swept a home and home series against the County Aces. On Saturday night in St. Stephen, five different players recorded multi-point games and Matt Jenkins stopped all 20 shots he faced as the Slammers defeated the Aces 7-0.
The following afternoon at home, this week's first star in the MHL, Brandon Parsons, scored twice and was named the game's first star in an 8-2 Woodstock victory over the expansion County club. Sunday's win was the ninth in a row for Justin Bowers' club and improved their record to a staggering 22-2, 11 points ahead of second place Miramichi for top spot in both the division and the league overall. The Slammers hit the road for their lone game this week when they visit the Western Capitals in Summerside on Sunday at 2 pm.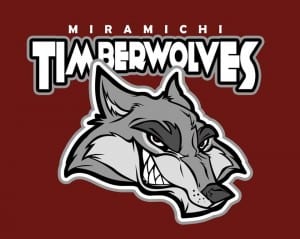 The Timberwolves went 1-0-0-1 on the week, which was enough to keep them in the rankings at number 20. On Friday night in St. Stephen, the T-Wolves pulled off perhaps the most stunning rally in the league this year. Down 6-2 with 11 minutes to go in the third period, Miramichi rattled off four straight goals to force first overtime and then a shoot-out against the County Aces. After a lengthy shoot-out sequence, the Timberwolves prevailed, 7-6.
On Saturday night at home, the Timberwolves engaged in a back and forth affair with the Summerside Western Capitals. After 65 minutes decided nothing, it was off to the shoot-out for the second time in 24 hours for Rob MacDonald's crew. This time the bounces weren't on their side as the Caps handed the T-Wolves a 4-3 defeat, their first on home ice in the 2014-15 regular season. Despite the setback, the Timberwolves remain in second place overall with a record of 16-6-0-1.
This week, Miramichi gets set for a pair of home dates. After hosting the County Aces on Friday night, the Timberwolves face off against the Valley Wildcats on Saturday. Both games are 7:30 pm starts at the Miramichi Civic Centre.
Below are this week's CJHL Top 20 Rankings:
1. Portage Terriers (MJHL) (1)
2. Woodstock Slammers (MHL) (4)
3. Carleton Place Canadians (CCHL) (2)
4. Aurora Tigers (OJHL) (5)
5. Camrose Kodiaks (AHL) (6)
6. Penticton Vees (BCHL) (3)
7. Spruce Grove Saints (AJHL) (7)
8. Soo Thunderbirds (NOJHL) (9)
9. Kindersley Klippers (SJHL) (12)
10. Brooks Bandits (AJHL) (17)
11. Kirkland Lake Gold Miners (SIJHL) (14)
12. Trenton Golden Hawks (OJHL) (8)
13. Melfort Mustangs (SJHL) (10)
14. Winkler Flyers (MJHL) (11)
15. Ottawa Jr. 'A' Senators (CCHL) (15)
16. Fort Frances Lakers (SIJHL) (13)
17. Nanaimo Clippers (BCHL) (HM)
18. Flin Flon Bombers (SJHL) (HM)
19. Les Titan de Princeville (LHJQ) (16)
20. Miramichi Timberwolves (MHL) (18)
Honourable Mention: Chilliwack Chiefs (BCHL), Vernon Vipers (BCHL), Okotoks Oilers (AJHL), Winnipeg Blues (MJHL), Georgetown Raiders (OJHL)
The Pointstreak CJHL Top 20 weekly rankings are produced in conjunction with International Scouting Services (ISS) and are based upon a variety of factors, including the league in which the team plays, winning percentage, win-loss record, total points accumulated, goals-for versus goals-against ratio, etc.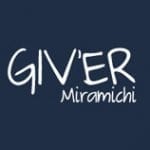 Giv'er Miramichi is about "What's up, what's new, what's happening". We are focused on building people up, supporting one another and celebrating our successes.