Volunteer Mentors Wanted in Miramichi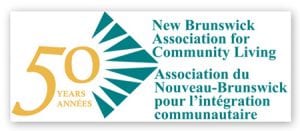 The New Brunswick Association for Community Living (NBACL) is a provincial non-profit organization that works to ensure that people with an intellectual disability, with the support of their families, have the option to choose the supports they need to live meaningful lives and participate in their communities as valued and contributing members.
NBACL is piloting a new mentoring project and is currently seeking volunteer mentors interested in assisting youth in grades 10, 11, and 12 with intellectual disabilities, to learn about the world of work, determine potential career interests, explore potential career paths, recognize and develop skills necessary to accomplish career goals, and gain access to community networks while developing professional relationships.
Key Responsibilities include:
Support the mentee to explore career paths and help to determine employment interests as well as identify skills needed to accomplish career goals.
Short and long term mentoring opportunities are available. Short-term opportunities can involve meeting with a student for a one-time mentoring experience, while long-term matches will involve devoting an average of 2-4 hours per month for an agreed upon period of time. If willing and able to dedicate more time it will be encouraged and supported.
Provide one-on-one employment related mentoring activities.
Document activities and provide feedback to the Mentoring Facilitator on a regular basis.
Qualifications needed are:
Excellent communication skills.
Flexible, willing to volunteer hours varying depending on the needs and schedule of the mentee.
Experience and knowledge of the work force and career opportunities.
Familiarity with the community and surroundings.
Clean Criminal Records Check and Prior Contact Check.
Transportation; proof of adequate insurance is required.
For more information or if you have an interest in volunteering please contact Jennifer at 624-2078 or email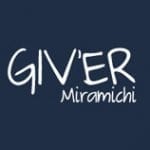 Giv'er Miramichi is about "What's up, what's new, what's happening". We are focused on building people up, supporting one another and celebrating our successes.