Blackville Historic Photos Wanted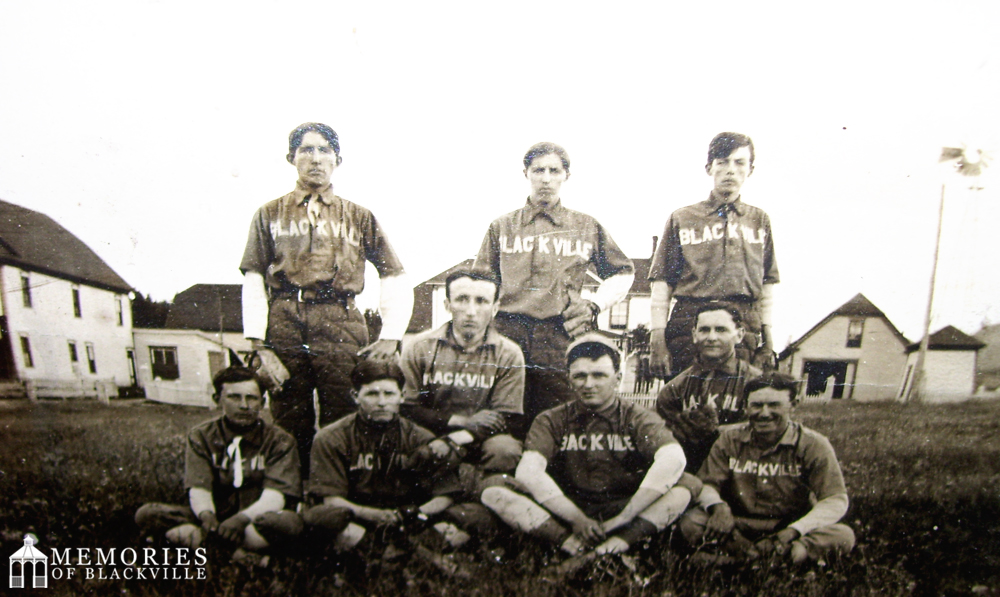 The Memories of Blackville website is looking for your old photos! Do you have any photos or newspaper clippings from Blackville's past? Send them along and they'll post them on Memories of Blackville! Family photos, village scenes, buildings, you name it … they want it! Submissions can be sent to info@memoriesofblackville.com.
The great photo above was sent to them by David Underhill. It features the Blackville Baseball Team and was taken on July 1, 1909. Front Row, left to right, J McLaggan, Leo MacCormick, Thomas A Belmore, Howard Harris; Center Row – J A Layton, Murdock Burns; Back Row – Ray McKendrick, Arthur MacKenzie and Arthur Arbo.
Click here to view more photos in our historic Blackville photo gallery.