Miramichi Fishing Report for Thursday, April 16, 2015
Opening Day has come and gone, but I doubt many, if any, anglers actually made it to the river.  Open water was as scarce as hen's teeth, and if there were actually a few spots to consider, one likely had to use a snowmobile or snowshoes to get there.  Doing so in these conditions would be reckless and dangerous at best.
[wp_bannerize group="doug1″]
W.W. Doak and Sons in Doaktown said there were very few open places, but they were hoping that ice-out might come as early as the weekend, or by next week if the weather co-operates.
George Routledge of George's Fly Shop at the Mouth of Renous in Quarryville said there was nothing doing there.  He did not even bother going out to his shop, because there was no one around and basically no reason to be near the river as it was iced in.
Syd Matchett of Trout Brook Fly Shop on the Northwest Miramichi said he doubted if anyone got near the river opening day.  He was told that the water had risen a foot with the recent warm days, and he felt that if the days stayed warm the ice could move out of the center of the river by the weekend.  But at present, it was solid from the Big Hole back up to Miners' Bridge.
However, even if the ice does move this weekend, getting to the water will still be tough as the shores are full of ice from the two runs in December, and the ice is still in pretty solid below Big Hole.
As anglers prepare for their first time out, a reminder that they must use barbless (or pinched barbs) hooks.  So check your fly boxes to make sure your hooks are legal.
Popular streamers for early season are: Miramichi Smelt, Mickey Finn, Golden Eagle, Black Ghost, Cock Robin (especially for dirty water), Ronnie Ward Special and Renous Special.
With "River Fever" upon us, it is time to look at a few more preparations for the first trip out.  This week, I'll focus on the "big" things that need checking.
First the boat.  Don't forget to check it for leaks or damage. Have the motor tuned, old gas removed, tank, lines and clamps checked.  A stalled engine in spring current is no fun.  Put the drain plug in!
Check the boat trailer's lights and tires.  Get it licensed.  Motor Vehicle offices are closed on weekends.  Check launching areas to see if they are accessible.  Make sure the anchor lock is tightly fastened and the anchor rope is not frayed or weak.  Landing nets should be at least 30-inches across and 36 deep with soft mesh to protect the fish's eyes.
The anchor should always be heavy enough to hold in strong current.  A heavy chain link is recommended, but attach it by a rope.  Most do this, but some may try a cable or chain.  If the boat is anchored and up-river ice suddenly comes down, there may be no time to pull anchor.  If ice hits the anchor rope, it will sink the boat and anglers will likely be caught under a floating raft of ice.  Using a rope enables one to cut it in an emergency.  Therefore, have a sharp knife HANDY.  Some boats use two anchors which most consider dangerous.  Make sure the bow is pointing into the current when the anchor(s) is dropped.  A side-ways boat is a sure invitation to flip.
Always follow the recommended number for the boat.  Don't cram five into a boat built for three. Be careful of having too much weight at the front of the boat when the anchor is dropped.  When it grabs, the front will naturally take a dip.  Too much weight in front may mean anglers taking a dip.
A bailing can on board is a smart idea, not only for when a leak occurs, but when heading up river at a pretty good clip, there's often a lot of spray that accumulates in the boat.  This will be enough to wet lunches, ruin cameras or other materials placed on the floor.
Every boat must also have at least an oar or paddle in case the motor quits.  A pair of either is even better as one person trying to guide a boat in fast water may lead you in circles.  A set pole to push off shore is also a good idea.
When starting the engine, make sure everyone is ready and seated.  A sudden start can knock a person off balance.  When moving around in the boat, be careful making certain not everyone moves in one direction at the same time. Have life jackets for each person and WEAR THEM.
Even a spare fuel can is not a bad idea.  Sometimes traveling up and down the river you may hit heavier water than expected and use more fuel than anticipated.  Always check and fill the tank before leaving.  It is also wise to have an extra plug and plug wrench along with a few basic tools.
[wp_bannerize group="doug2″]
Coast Guard regulations require every boat to have a bailing can, a signal-whistle, water-proof flashlight and 75 feet of floating throw rope, and paddles.
Should the motor fail, a tow rope makes life a lot easier should another angler offer help.  It is also very useful should someone fall overboard.  A whistle and water-proof flash light are required items.  A first-Aid kit is always a good idea.  Check www.boatingsafety.gc.ca for all regulations.
When approaching another boat, take a wide berth and slow down so as not to cause a wake which could rock another boat.  If someone is anchored, don't stop too close.  When angling for spring salmon, many fishermen let out tremendous amounts of line and then reel in.  You don't want your line in someone else's territory.
A neat idea for measuring the length of fish is to have a scale marked along the top sides of the boat.  This way length can be taken quickly and the fish released, or better still the angler can gauge the length with a quick look with the fish still in the water.  Some have a scale marked on the middle seat of the boat where the fish can be laid quickly and released.  This saves time and fumbling for a measuring tape and often prevents a good tape from getting wet or bent.  Remember, no salmon can be kept even in spring.  Anything over 63 cm must go back.
A pocket journal is a good way to record a day's fishing.  It's always nice to look back and know exactly who caught what.  This can settle friendly arguments, should anyone's imagination go adrift.
Dress warmly in layers and have a rain coat.  You can always take it off, but without enough clothes, it can be a miserable day should a cool wind come up.  A thermos of coffee or tea can be a welcome treat.  Save the spirits for the evening stories!
Wear a hood that you can tie to keep your hat on as the boat roars along.  Bring back all your garbage and keep our rivers clean.  Preparations go a long way to making that first day enjoyable.
So hope for warm weather to raise the water and start the ice-out so anglers can get "on the water".
Don't forget to show your support for our sponsors, because without them, this column would not be possible.
Check out Deals 4 U in Miramichi for your grocery needs, and good Cuban cigars to celebrate getting back to the rivers and the Stanley Cup playoffs. Drop by Mac's Seafood for great savings on seafood products from the Atlantic region and abroad, deli meats and so much more!
ANY FINANCIAL CONTRIBUTIONS TOWARD HELPING WITH THIS COLUMN ARE GREATLY APPRECIATED. Click here to donate now. A SPECIAL THANKS to all who made contributions last season.
If you would like to sponsor this column, give us a call at (506) 352-7668 or email .
CONDOLENCES: Our thoughts go out to the family and friends of Bernard Carter who passed away this past winter.  Many knew Bernard as the Manager of Big Hole for many years.
Kudos to the Miramichi Valley High School for an excellent fishing/sportsman show this past weekend.
Thought for the Week: "I've gone fishing thousands of times in my life, and I have never once felt unlucky or poorly paid for those hours on the water." William Tapply – A Fly-Fishing Life
Until next week
TIGHT LINES
DOUG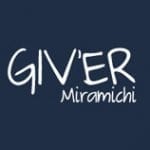 Giv'er Miramichi is about "What's up, what's new, what's happening". We are focused on building people up, supporting one another and celebrating our successes.