Miramichi Fishing Report for Thursday, April 23, 2015
The ice on thee Main Southwest Miramichi has run and the river is pretty well open from the Doaktown area down to Millerton  around the Bear's Den where there was a solid stretch still in place mid-day Wednesday.  Then there was open water through the City of Miramichi.
However, Wednesday was not a day to be on the river as the water was very high and dirty with lots of debris and ice floating and running everywhere at a very good speed.  There were no anglers out at Quarryville.
The weather for Thursday and Friday is calling for more cold rain with some flurries.  The weekend might be the best bet for an early outing, but certainly with caution.  Many outfitters had cancelled their guests until then.
[wp_bannerize group="doug1″]
The Northwest and Little Southwest did not fare as well with ice out.  There was still a fairly solid stretch up river from the Anderson Bridge in Miramichi.  The ice around Wayerton had run early Wednesday, but when Dave Ingersoll and I checked about 4:30 pm, it was jammed up again solidly above and below the Wayerton Bridge.
There were a very few anglers out last week.  Chris Edwards picked up a couple in the Doaktown area, but most were waiting for better conditions.
This coming week should see many anglers finally getting out as spring salmon season finally kicks into gear, but anglers on the Northwest and Little Southwest may have to wait a little longer for ice-out before getting to the river.
South West Miramichi – all photos taken by me on Wednesday morning.
Now, to clear up a few misconceptions from last week:  In my cut and paste, I missed deleting the line "Anything over 63 centimeters must go back".  ALL salmon/grilse must go back in NB, NS and PEI.  The idea of a scale on the top of the side of the boat for a quick measure is still a good idea.
Another e-mail asked about trout.  The normal regulations for trout are in place as they have always been.  Yes, anglers can keep trout in season, but they must use a single barbless hook if angling in salmon rivers.
So be patient and very cautious heading out "on the water".
Don't forget to show your support for our sponsors, because without them, this column would not be possible.
Check out Deals 4 U in Miramichi for your grocery needs, and good Cuban cigars to celebrate getting back to the rivers and the Stanley Cup playoffs. Drop by Mac's Seafood for great savings on seafood products from the Atlantic region and abroad, deli meats and so much more!
ANY FINANCIAL CONTRIBUTIONS TOWARD HELPING WITH THIS COLUMN ARE GREATLY APPRECIATED. Click here to donate now. A SPECIAL THANKS to all who made contributions last season.
If you would like to sponsor this column, give us a call at (506) 352-7668 or email .
[wp_bannerize group="doug2″]
Thought for the Week: "Nothing makes a fish bigger than almost being caught." ~Author Unknown
North West Miramichi – all photos were taken by me on Wednesday at 4:30 p.m.
An e-mail this week asked that I reprint the striped bass regulations for this year.  As found on the DFO website, they are:
Striped Bass Recreational Fishery in the Southern Gulf of St. Lawrence for 2015 and 2016
Moncton, NB – April 7, 2015 – Fisheries and Oceans Canada (DFO) today approved the Multiyear Plan for Striped Bass Recreational Fishing in the waters adjacent to the Maritime Provinces in the Southern Gulf of St. Lawrence for 2015 and 2016.
Compared to 2014, seven days in the retention fishery and 31 days in the catch and release fishery have been added for both 2015 and 2016.
In 2015 and 2016, the striped bass recreational fishery will take place from May 1 to October 31;
In 2015, the retention fishing periods will take place from May 11 to 31, from August 1 to 23, from September 4 to 7 and from October 24 to 31;
In 2016, the retention fishing periods will take place from May 9 to 29, from July 30 to August 21, from September 2 to 5 and from October 22 to 30.
During the retention fishing periods, anglers will be able to retain a maximum of one striped bass per day and will be prohibited from possessing more than one striped bass at any given time. Outside of these retention fishing periods, all striped bass caught must be released immediately in a manner that causes the least harm to the fish.
Same as in 2014, the following management measures will also apply during the 2015 and 2016 striped bass recreational fisheries:
The size window for the retention fishery is established at a minimal length of 50 cm and at a maximum length of 65 cm. The length is measured in a straight line from the tip of the nose to the tip of the tail (total length);
Angling activities will begin two hours before sunrise and end two hours after sunset of each day;
The use of a non-offset barbless circle hook is mandatory when bait is used while fishing for striped bass in tidal waters.
For a copy of the Multiyear Plan for Recreational Fishing of Striped Bass in the Southern Gulf of St. Lawrence 2015-2016, please refer to the Recreational Fisheries Website.
DFO will continue to compile data collected during the striped bass recreational fishery and asks for the angler's participation in this data collection. Catch report forms are available on the Recreational Fisheries website. All catch report forms regarding the striped bass recreational fishery should be completed and returned to Fisheries and Oceans by November 30.
Anyone wishing to report suspicious fishing activity anonymously is asked to contact the nearest Fisheries and Oceans Canada office or to call Crime Stoppers at 1-800-222-8477.
For more information on this fishery, please contact:
Pierre Bélanger
Regional Senior Fisheries Management Officer, Fisheries and Oceans Canada
Moncton, New Brunswick
506-851-2002
The City of Miramichi is holding a Striped Bass Tournament in May of this year.  MORE on that next week.
MOTHER'S DAY GIFT IDEA!
Have you been struggling for the perfect Mother's Day Gift?  Why not purchase an ASF membership and you will be supporting the conservation & restoration work of the Atlantic Salmon Federation.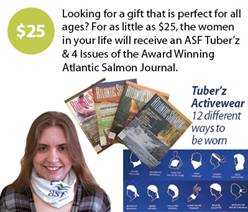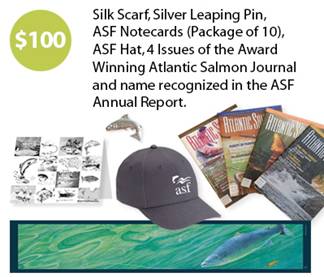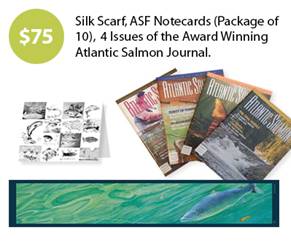 Another way to show your support
Shop through AmazonSmile and Amazon will donate 0.5% of all eligible purchases to ASF.
AmazonSmile is the same Amazon you know.  Same products, same prices, same service. Click here to set up your account so that  ASF  is selected as your benefiting charity, and Amazon will automatically donate 0.5% of your purchases back to the support our programs.
Or contact Cindy directly to make your arrangements – we'd love to hear from you.
Please place your order no later than May 4th.
Atlantic Salmon Federation
Phone: 1-800-565-5666  |  Fax: 506-529-1070  |  Email:
E-MAIL: 
Hello Mr Underhill,
I was given a link to your Miramichi Fishing Report and was hoping you would be able to help the NBWF promote one of their programs in one of your an upcoming reports.
The Master Angler Award Program had been put on hold for several years and is now up and running again starting this year.  The purpose of the program is to promote family fishing and fun angling competition.
Click here for a brochure giving info on the program and instructions for anglers on how submit their fishing entry to qualify for awards.
There is a link visitors to our site (www.nbwf.ca) can follow to the Master Angler NB web site (direct link: www.masteranglernb.wix.com/mmasteranglermasterangler).
Thank you for your time.   Should you have any questions regarding this Program, please contact me.
Yours in conservation,
Sharon MacDougall
NBWF Admin Assistant
———————————————————-
Until next week
TIGHT LINES
DOUG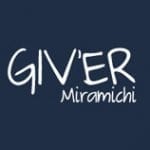 Giv'er Miramichi is about "What's up, what's new, what's happening". We are focused on building people up, supporting one another and celebrating our successes.